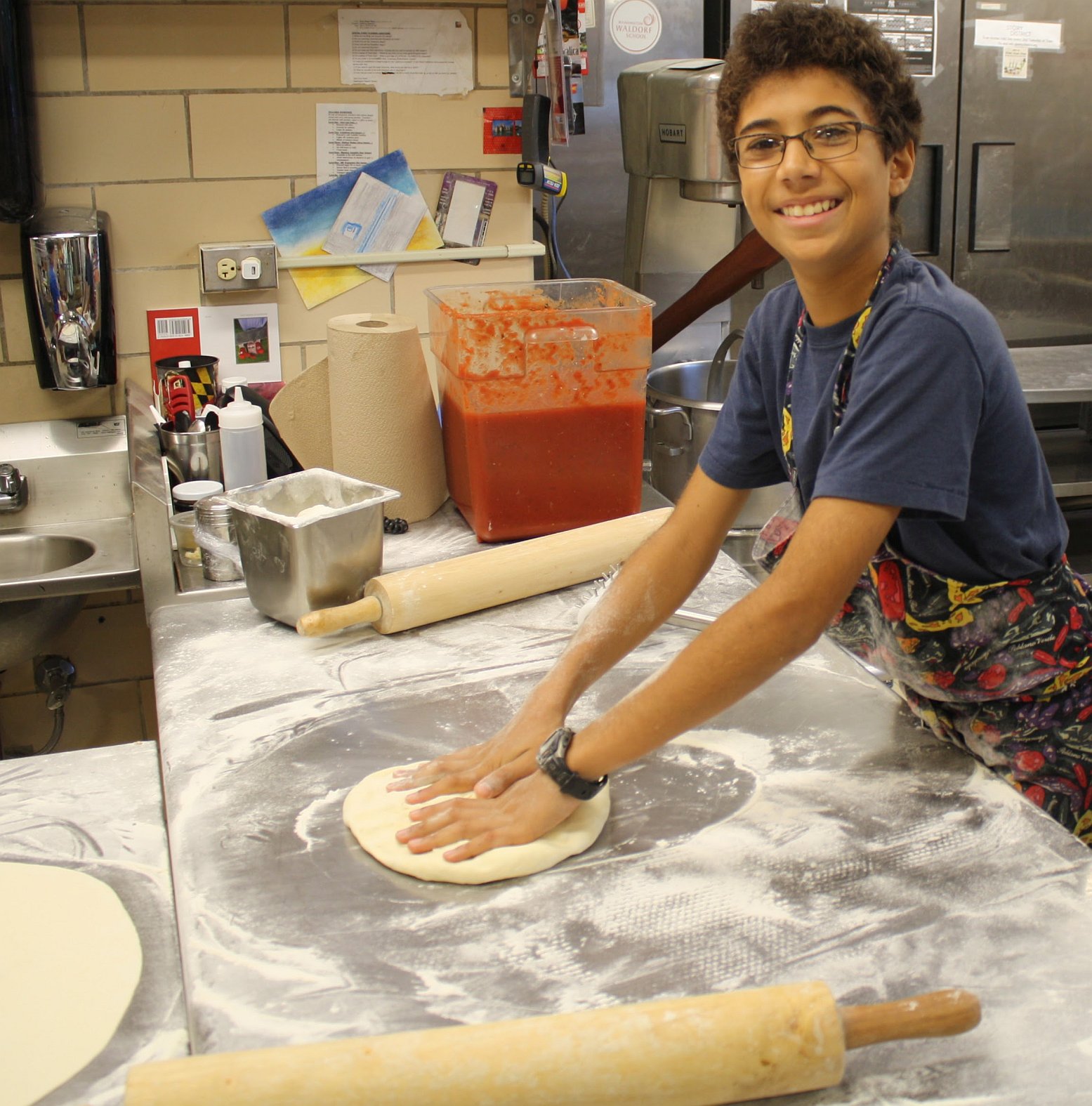 WWS is pleased to offer a full lunch service for all students, prepared on-site by our professional chef, Eron Picus. Classically trained in French cuisine at the Culinary Institute of America in New York, Chef Eron believes in letting the natural flavors of the best food ingredients stand on their own. His approach to food is the same as his approach to life —personal, committed, and enthusiastic. Chef Eron's brother and wife are graduates of WWS and his two children attend the school.
Our lunches are wholesome, balanced, and largely organic, not to mention delicious! We also offer vegetarian, vegan, dairy free, and gluten free options, and seconds are generally available. We deliver lunch to Children's Garden classes and to Grades 1–6. Students in Grades 7–12 pick up their lunch from the kitchen.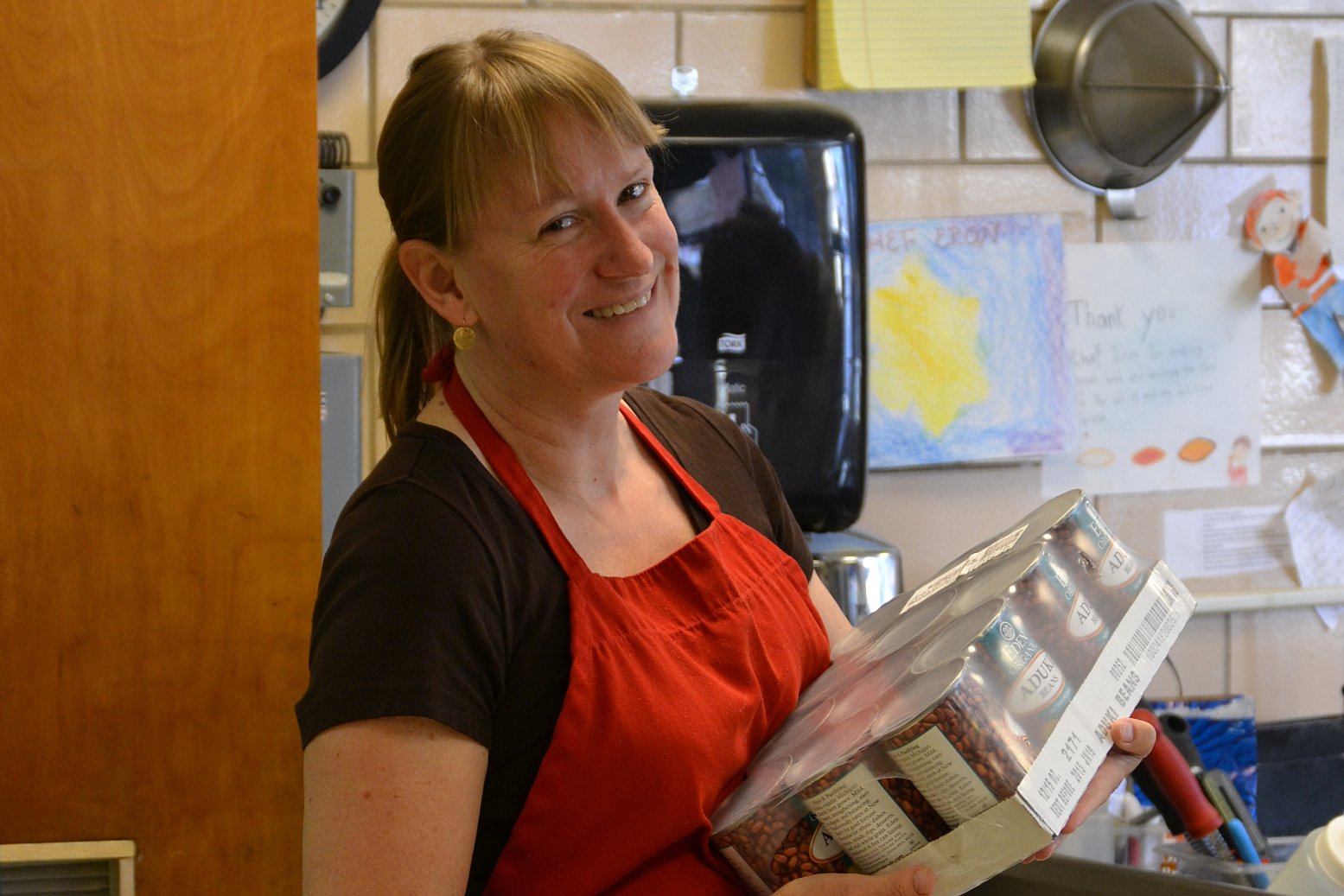 Volunteering
Parent volunteers who help prepare and serve lunch are vital to our food service program. Not only do volunteers help moderate the cost of lunch, but they also have fun and build their cooking skills working with Chef Eron. Two volunteer shifts are available, from 8:30–11 a.m. or 11 a.m. – 2 p.m. each school day. All volunteers are entitled to eat lunch for free on the day they work. Alumni and alumni parents are also warmly welcomed to volunteer in the kitchen.
Please contact Chef Eron to volunteer at epicus@washingtonwaldorf.org
Ordering Lunch
There are three ways to order lunch:
Order entire year in advance, for an annual savings of $90
Order monthly, at a cost of $6/meal (return monthly order forms to Stacey Kornegay)
"Walk-up" (without pre-order), at a cost of $7 payable in cash; we will not be running a lunch tab for walk-ups.
Yearly and monthly orders are payable through FACTS or by check.
Please contact Stacey Kornegay at 301-229-6107 ext. 121 or by email if you have any questions.