Classes for Parents and Young Children
Parent-child classes at the Washington Waldorf School offer a gentle introduction to the group setting and a welcoming environment for parents and children (infant - 2 years old). Here, children are immersed in a calm atmosphere and quiet rhythm that supports play, healthy self-initiated movement, and imitation.
We explore themes related to child development, Waldorf education, and parenting the young child through readings and facilitated discussions. Experienced Waldorf early childhood educators, who care deeply about supporting each parent/guardian and child on their own individual path, lead our classes. We meet weekly either at a beautiful outdoor spot.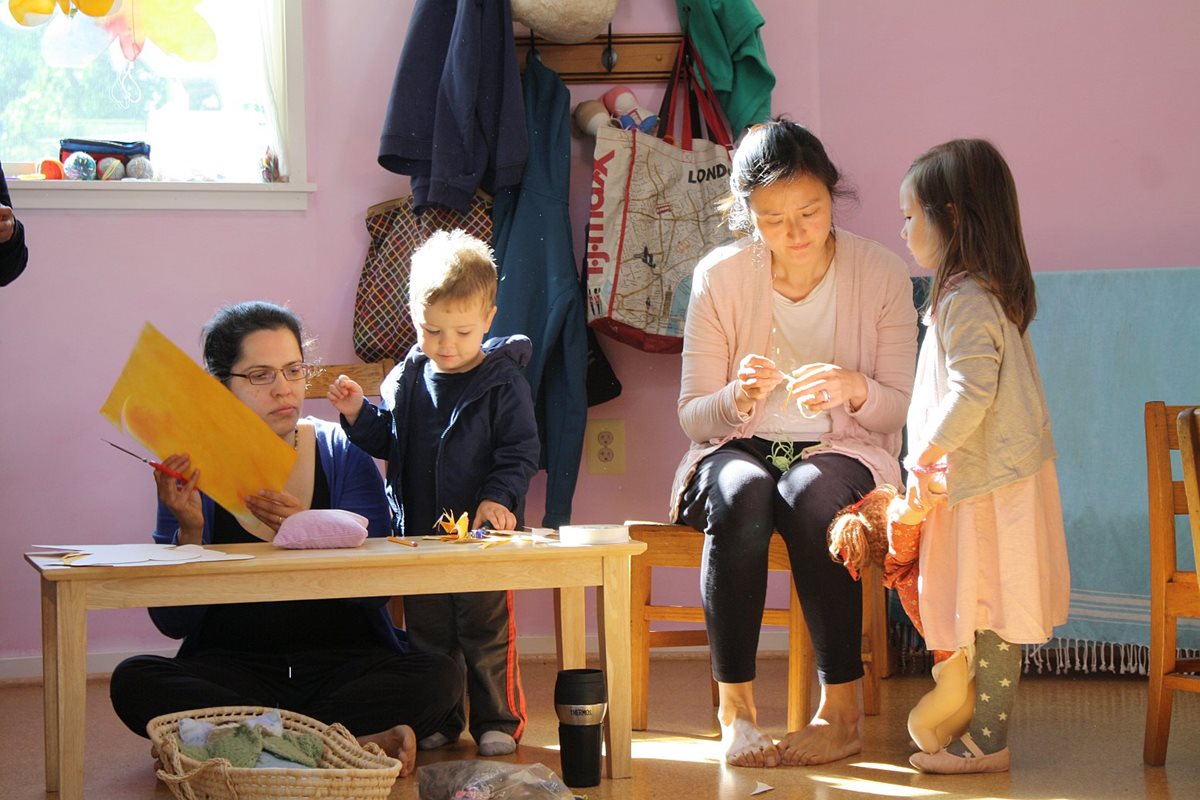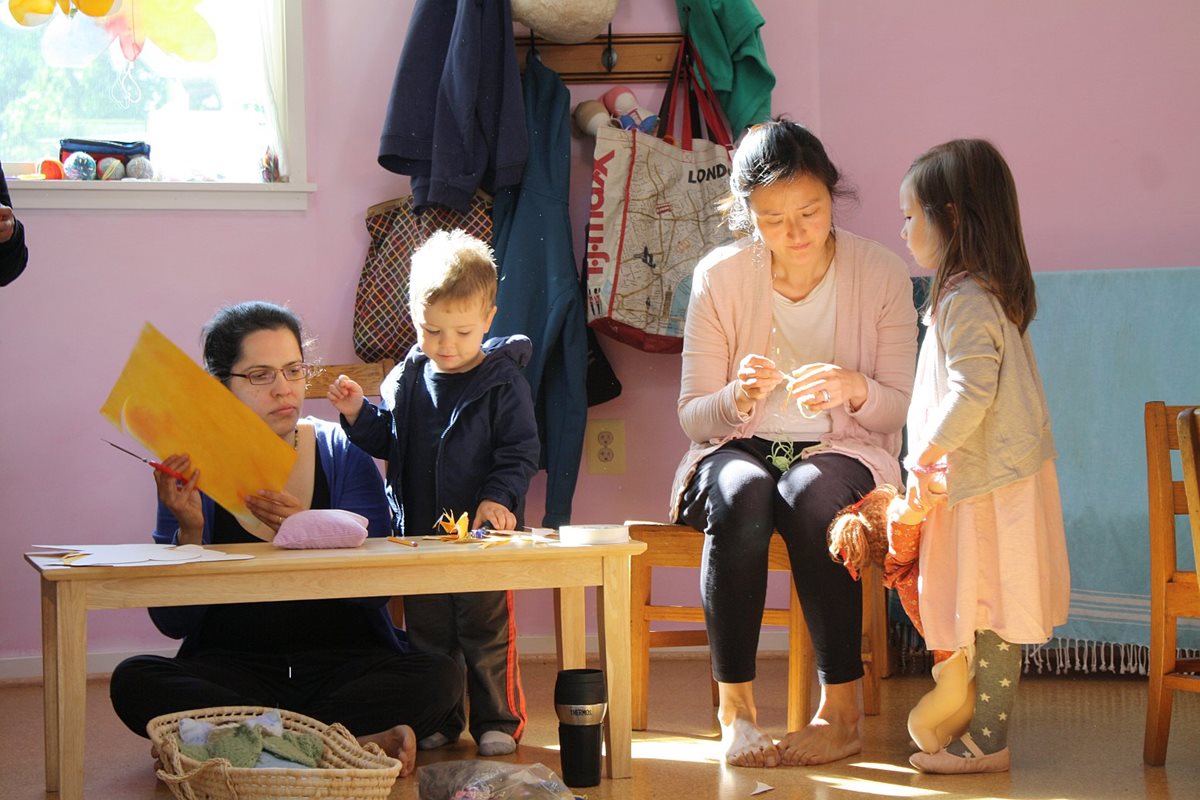 Parent-Child Classes Fall 2022
We're excited to announce that we'll be holding Parent-Child classes this fall! These classes will be an opportunity for caregivers and children to explore Waldorf play spaces together and to experience the Waldorf approach to nurturing and engaging with very young children. The classes will meet in the Children's Garden (our early education wing) on the Washington Waldorf School campus. Waldorf in the Woods lead teacher Mx. Linc Kinnicutt will teach all Parent-Child classes. We do not have space for siblings to attend, but we may be able to make exceptions for very young infants.
Teacher: Mx. Linc Kinnicutt
Class Dates: Saturdays - Oct. 8; Oct. 15; Oct. 22; Oct. 29; and Nov. 12.
(Note: There will not be a class on Nov. 5.)
Cost: $315
Class Sections:
2- to 3-year olds and their caregivers (9 - 10:30 am)
1- to 2-year olds and their caregivers (11am - 12:30 pm).