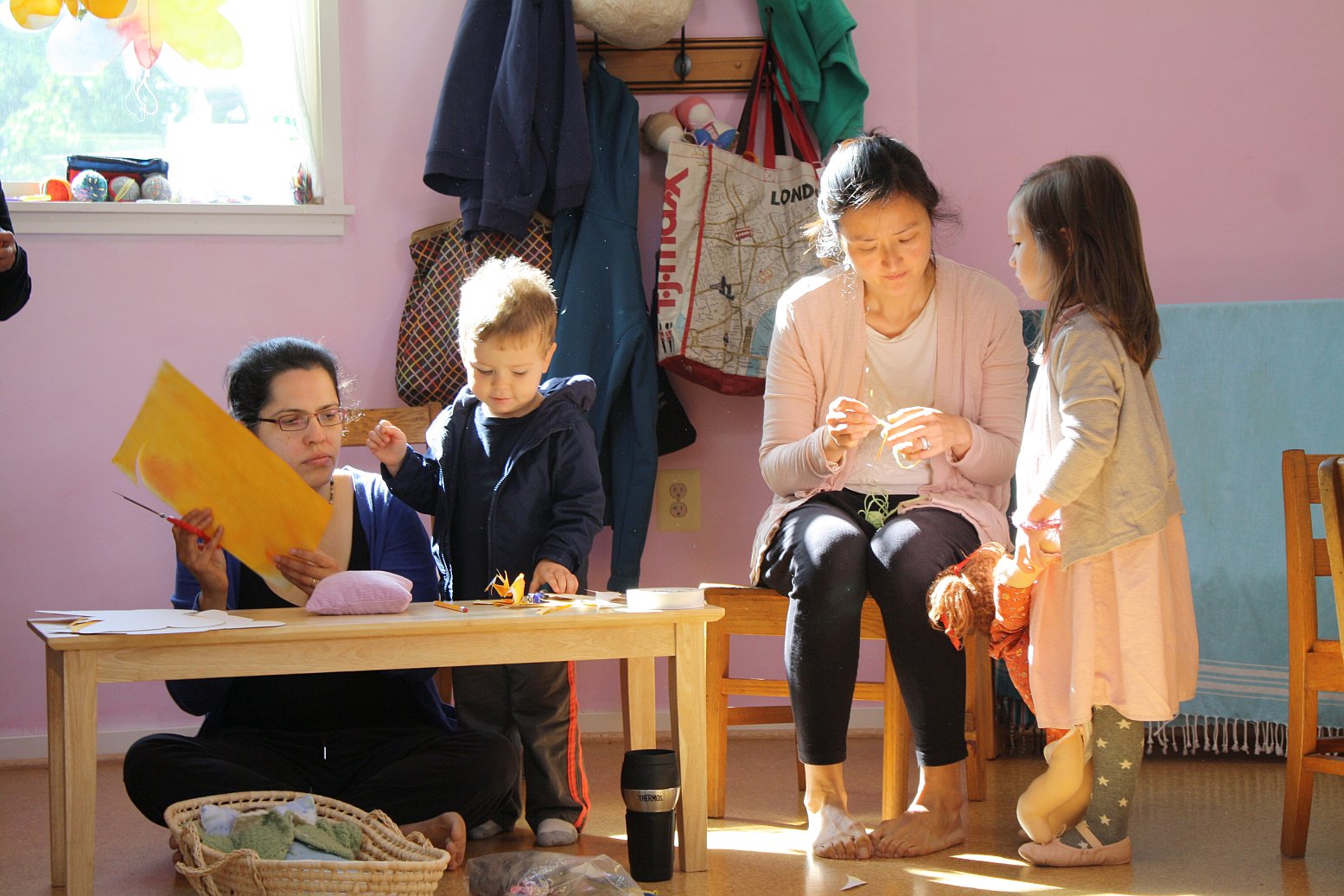 Classes for Parents and Young Children
Parent-child classes at the Washington Waldorf School offer a gentle introduction to the group setting and a welcoming home-like space for parents and children. Here, children are immersed in a calm atmosphere and quiet rhythm that supports play, healthy self-initiated movement, and imitation. We explore themes related to child development, Waldorf education, and parenting the young child through readings and facilitated discussions. Experienced Waldorf early childhood educators, who care deeply about supporting each parent/guardian and child on their own individual path, lead our classes. We meet weekly either at a beautiful outdoor spot or inside our Garden House, a yurt, which is nestled in our Children's Garden play yard.
Fall 2020 Classes
Teacher: Hiromi Vilbig
Maximum enrollment per class: 6 
Star Garden - Parent & Toddler (Confident walkers up through 2 years)
Dates: Sep 15 – Oct 20  
Time: Tuesdays, 11 AM – 12 PM 
Cost: $250 for six 1 hour classes
Sun Garden - Parent & Child (2 year - 3 years 11 months)
Dates: Sep 15 - Oct 22
Time:
Tuesdays, 9 AM – 10:15 AM

FULL

Thursdays, 9 AM - 10:15
Cost:
$325 for one week day (six 1.25 hour sessions) 
$650 for both days (twelve 1.25 hour sessions)
Email Torie Gorges in our enrollment office with questions.
Things to know for the fall of 2020:
Your instructor will contact you the day before each class to let you know which location and what to expect from the weather.
Please dress for the outdoors and bring water.
Please note that park locations are subject to change if park closures are in effect.
Each class will meet for 6 weeks of outdoor sessions and one parent evening (to be scheduled by the instructor and held via Zoom). The Tue/Thu Sun Garden will meet for 12 outdoor sessions.
Parent-Child classes will follow the reopening procedures of the school. Please review the

 

Maintaining a Healthy Environment and Community

 

section of our reopening plan. Of particular note: Masks must by worn by adults and should be worn by children over the age of 2 to the extent possible. Sick children and parents must stay home from Parent-Child classes.
Classes are limited to a maximum of 6 families per class (minimum of 4). Enrollment is first-come, first-served.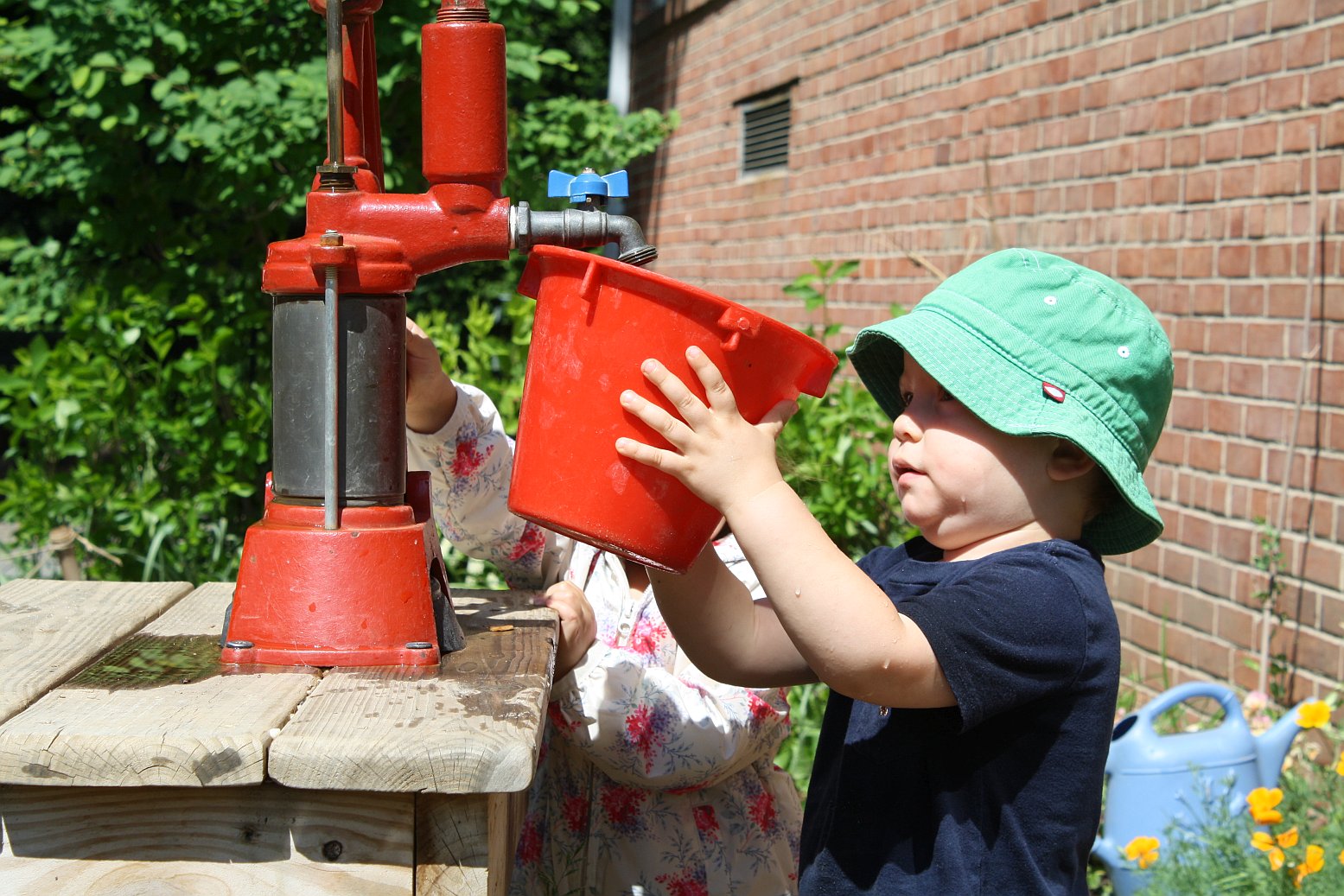 Toddlers, with their newfound mobility and developing language skills, are people "on the go." They're busy discovering the world…and keeping their parents busy in the process. The peaceful and relaxing atmosphere of the Star Garden, where teachers demonstrate a quieter, gentler way of spending time with young children, can help give parents the calm and confidence they require to meet their child's changing needs. We go outside no matter the weather, facilitating the toddler's innate connection to the wonders of the natural world. Teachers provide readings on Waldorf early childhood education and child development from a variety of sources and lead an engaging parent evening each semester.
The Star Garden is appropriate for crawling babies and toddlers up to 2 years of age at the time the session begins, and their parents, grandparents, or caregivers. The class runs for ten weeks for 1.75 hours, once a week. Fall and spring sessions are offered.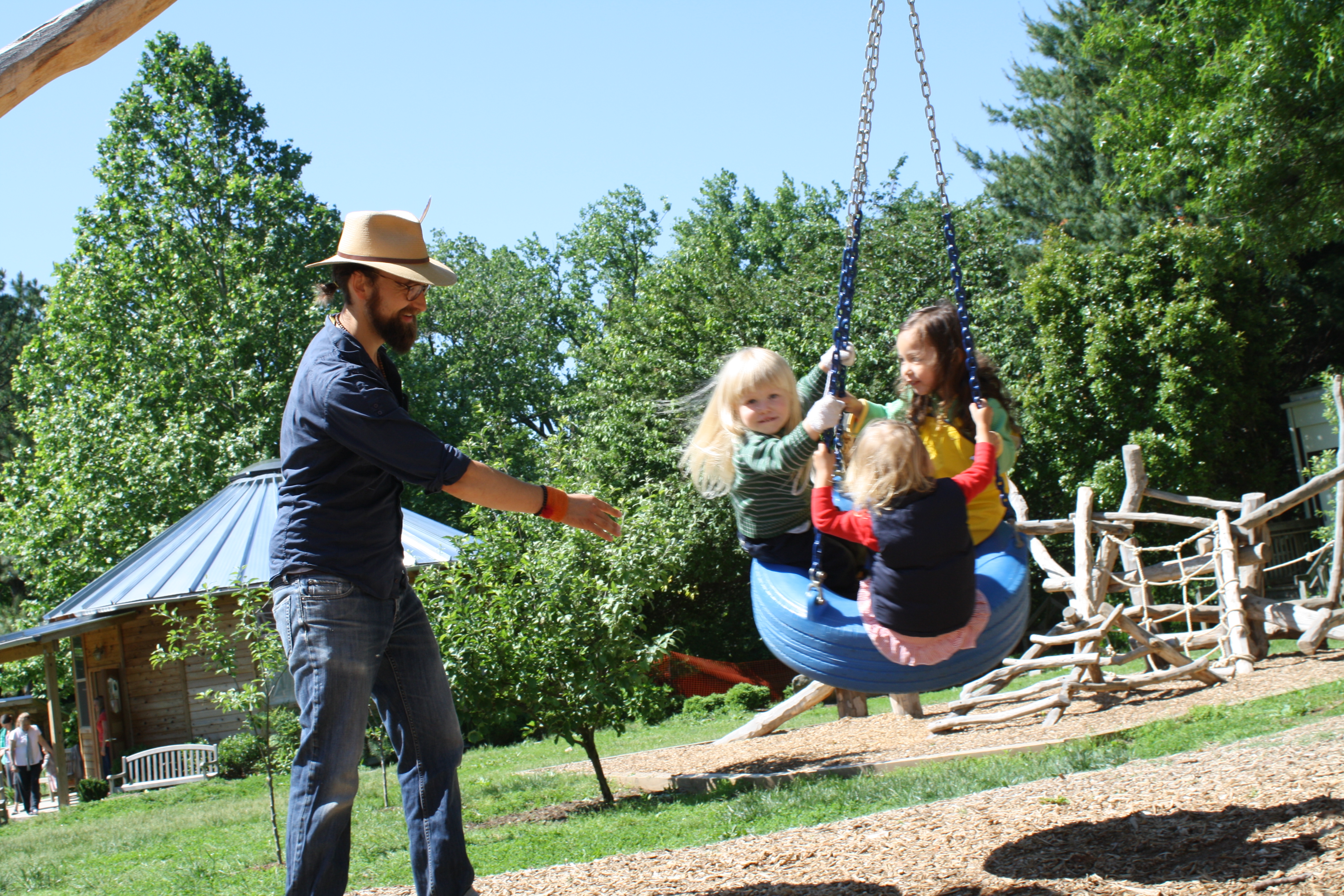 Sun Garden  
Outdoor Sun Garden
Outdoor play and regular contact with the natural world provide profound health and developmental benefits to the young child. Parents, grandparents, or caregivers and children experience a morning together in nature, within the supportive atmosphere of a group. This all-outdoor class weaves in activities common to Waldorf early childhood programs beginning with a morning greeting circle. A trail hike through a wooded area to a stream follows with stops along the way to notice and interact with the natural world and play. The teachers choose and guide the hikes with an eye to supporting the young child's physical and sensory development. We typically encounter a variety of terrain, roots, fallen trees, mud, rocks, water, and weather. Following the walk, participants enjoy a well-earned snack together on picnic blankets. During the class sessions, parents have the opportunity to make crafts inspired by nature, cook outdoors, and have a discussion based on weekly readings that accompany the class. The morning concludes with a circle time of seasonal songs and finger plays and a puppet show. The Outdoor Sun Garden Class meets either at WWS by the Garden House, or at nearby Westmoreland Hills Park (5315 Elliott Drive, Bethesda, MD.)
Both Sun Garden classes are appropriate for children between 2 years and 3 years, 4 months at the start date, and their parents, grandparents, or caregivers. Classes run for ten weeks for 2.25 hours, once a week. Fall and Spring sessions are offered.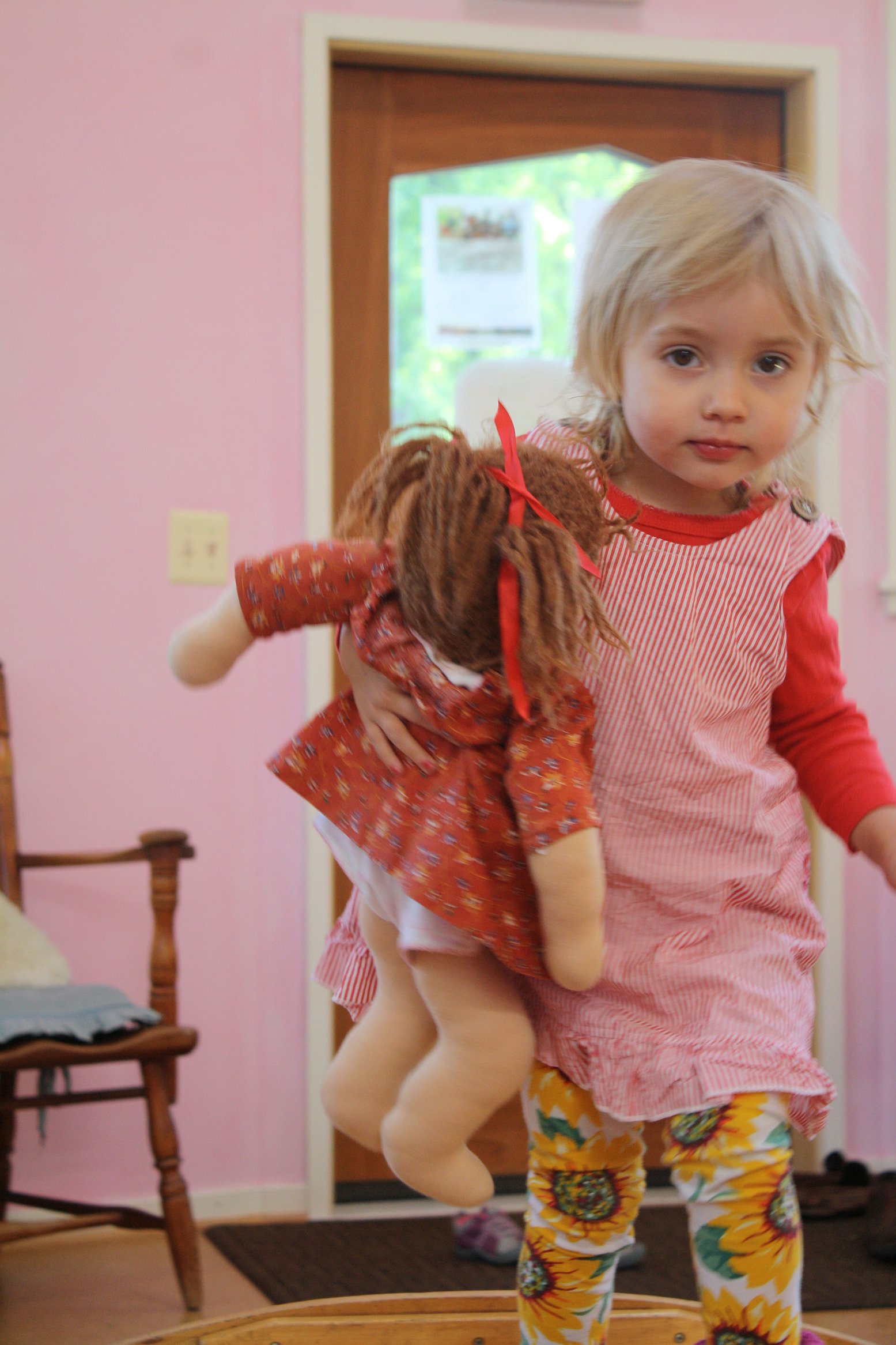 Indoor Sun Garden (in the Garden House)
Children and parents, grandparents, or caregivers experience the rhythms of a simplified Waldorf kindergarten morning in our Garden House, or yurt, which is nestled in our Children's Garden play yard. The class begins with ample time for the children to play creatively and explore inside our classroom. While observing the children, parents busy themselves with activities such as crafts, baking, and other domestic arts and activities, with which the children can choose to help. We come together as a group for circle time, with seasonal songs and verses, and for a snack seated around our table. Outdoor playtime is part of class each week, rain or shine. Our expansive play yard offers climbing, sand play, water play, swinging opportunities, and time to just enjoy nature. The class concludes back inside the Garden House with a puppet show and goodbye circle.