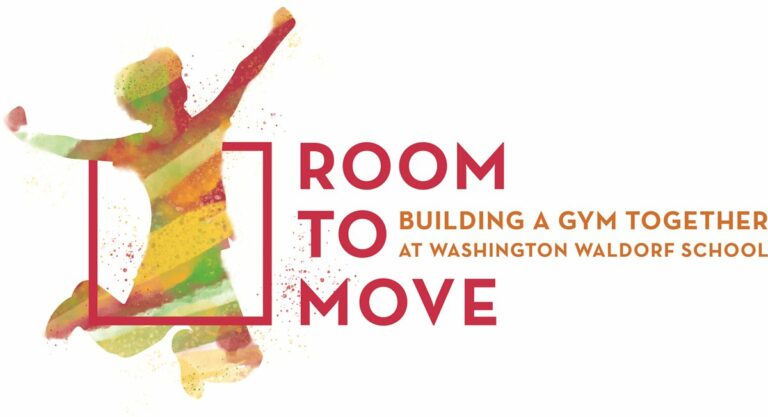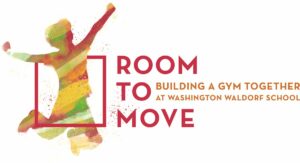 Children have an innate need to move, and at Washington Waldorf School we fulfill that need in a variety of ways - such as unstructured play, games, eurythmy, and competitive sports. Movement is both a vital part of children's development and a bottomless reservoir of joy. Although students here have plenty of ways to move, they don't always have optimum spaces in which to move. In short, we don't have a gym.
To address this, Washington Waldorf School is launching a $7 million capital campaign to build a gym on our current campus. This campaign is made possible by alum parent Brad Clark, whose initial $3.5 million investment has inspired the Washington Waldorf School community by matching, dollar for dollar, every additional gift raised by the community until a total goal of $7 million is reached to fully realize the gym's construction costs.
To date, the Room to Move campaign has raised over $6.9 million of the $7 million goal.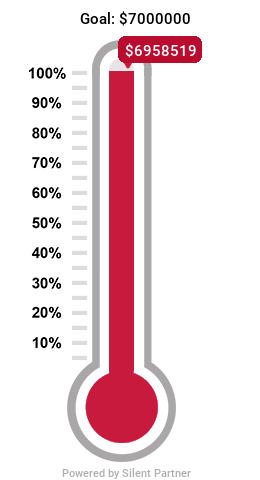 The Room to Move campaign also acknowledges the success of Washington Waldorf School's previous campaign, Build Our Vision, which completed Phase 1 of necessary renovations to our existing building at 4800 Sangamore Road. Building the gym is Phase 2 of a vision to make 4800 Sangamore Road a long term home for Washington Waldorf School. Building the gym is possible today because of the dedication, hard work, and generosity of many previous parents, grandparents, and faculty.
At Mr. Clark's request, the gym will be named after two longtime faculty members, alumni parents, and grandparents of the school, John and Mary Brauer. When complete, The John and Mary Brauer Gym will serve as an athletic facility, additional classroom space, and a community space. There will truly be more Room to Move!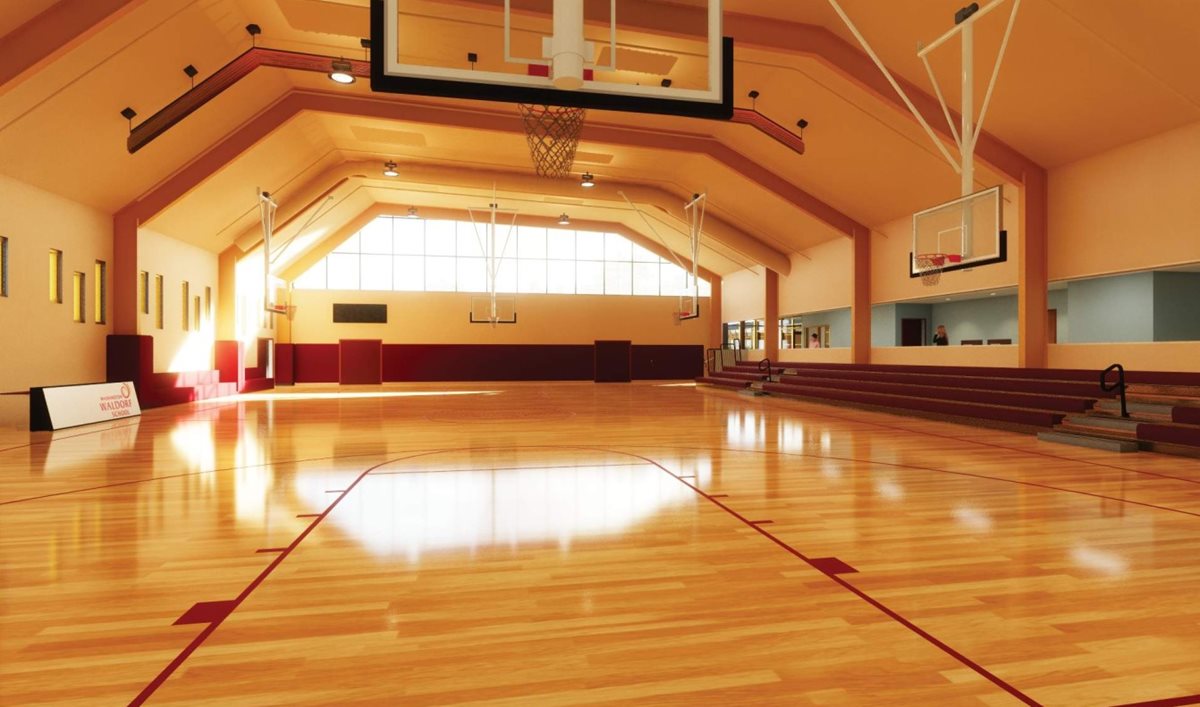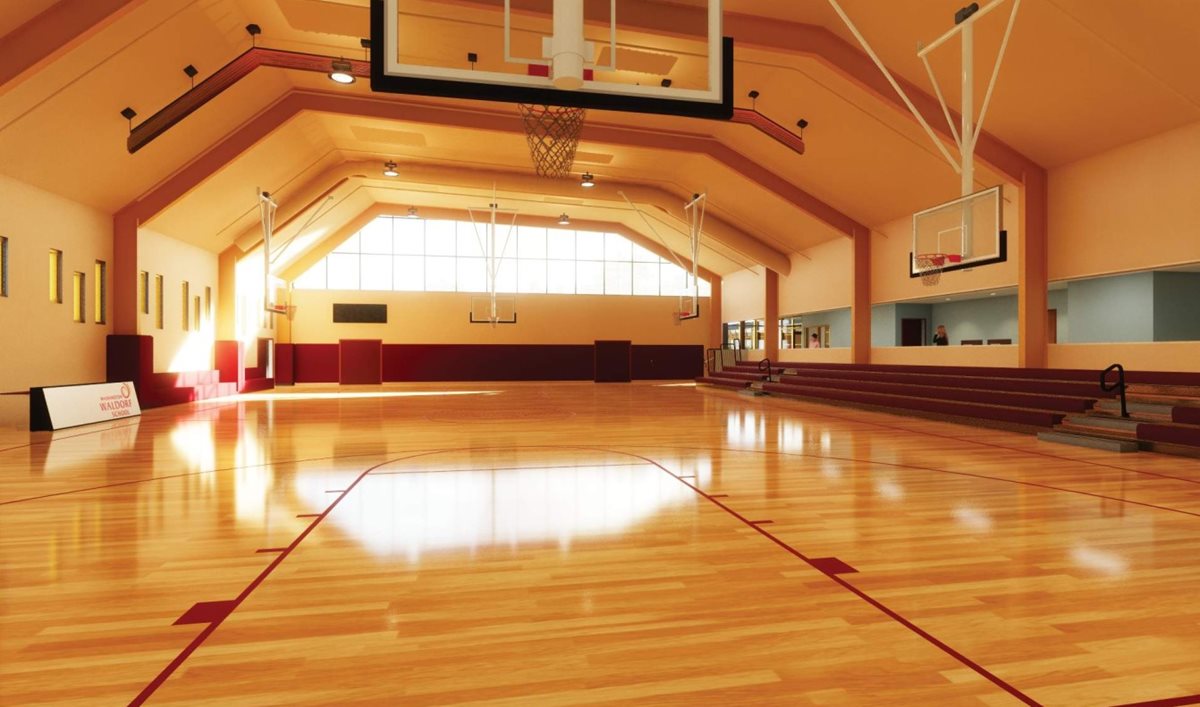 Thanks to the generosity of lead donors, the Room to Move campaign has already raised over 80% of its goal. However, to reach our final goal, we need broad participation from the entire community. There are a variety of ways to give to the Room to Move campaign. Please choose one that best fits your needs and financial situation. Naming opportunities are available.
Pledges

Pledges enable donors to make ambitious gifts and spread payments out over as many as four years. All campaign pledges must be fully paid by December 31, 2025.

Outright Gifts

Made in one payment and provides direct and immediate campaign support. Gifts may be made online or via check.

Stock Gifts

Pledges or Outright Gifts can be accepted via appreciated stock. Please contact the Development Office to learn more about how to transfer stock to Washington Waldorf School as a charitable tax free donation

401K or Retirement Funds

Individuals over 70 are able to make gifts to Washington Waldorf School directly from their 401(k) or other retirement funds. These donated funds can be a part of an annual required minimum distribution.
Room to Move Campaign gifts provide capital support for construction of the gym. They are separate from annual One Fund gifts which provide ongoing operating support for the school. Please maintain support for Washington Waldorf School's One Fund as your first priority, by making your campaign gift in addition to the One Fund.
Vanessa Beckman, Co-Chair
John Beckman, Co-Chair
Brad Clark, Co-Chair
Stephanie Hanson, Director of Development
Jon Jackson, Co-Chair
Pat Jackson, Campaign Counsel
Maria Monteverde-Jackson, Co-Chair
Taisto Saloma, Athletic Director
Lelia True, Faculty Chair/Head of School
Maria Monteverde-Jackson, Co-Chair, Current and Alum Parent
Marilyn Noguera, Co-Chair, Current Parent
Vanessa Beckman, Current Parent
Stephanie Hanson, Director of Development
Kimiko Lighty, Current Parent
Kate Mueller, Current Parent
Lelia True, Faculty Chair/Head of School
Anja Caldwell, Current Parent
Bill Caldwell, Current Parent
Michael Gibson, Current Parent
Stephanie Hanson, Director of Development
Adam Lotinsky, Project Manager
Caitlin MacKenzie, Current Parent
Taisto Saloma, Athletic Director
Lelia True, Faculty Chair/Head of School
Dan Wacker, Former Trustee Counsel Chair
Scott Wilets, Current Parent
James Wise, Site Committee Chair, Current Parent
Thanks to all our donors
Thank you to the following parents, alums, faculty, parents of alums, grandparents, and friends whose gifts have helped us raise over $6.7 million out of our $7 million goal to date for the Room to Move campaign
(As of February 7, 2023)
John and Natalie Adams
Elise Adelmann
Lynn and Stephen Adelmann
David and Marianne Alsop
American Online Giving Foundation
Anonymous (3)
Carlos Arrien and Raquel Gomez
Taylor Barlow Grabo
Lilly Barnwell
The Beckman Family
Ella Benson
Jack Benson and Cecilia Berg-Benson
Anika Binnendijk and Nathaniel Hoopes
Doerthe and Philippe Braun
Jim and Chrissie Bryla
Edward Buckley
Nathan Bufano
Florencia del Villar, Micah Bump, and Family
Anja S. Caldwell and William C. Caldwell
Lila Campbell
Catalone Design
Eddie Chang
Kathy and Ivan Charner
Megin Charner-Laird
Gurumeet Cheng and Sat Nam Khalsa
Jane Christenson and Tom Nastick
Alfred J. Clark, Jr.
Lewis Cleveland
The Coleman Family
Bridget Conway
Ayesha and Randolph Court
Patricia Cunningham
Barbara Cuthill and David Nebiker
Leah and David Cutler
Julia Dann
Michael Danzansky
Elena Day
Corie and Michael Driscoll
Manfred Elfström
Töve and Susan Elfström
Lucy Engelman
Jim Epstein, Justine Epstein and Jules Feeney in honor of Lionel C. Epstein
Julian Feeley
Lucia Fernandez
William and Nancy Foster
Daniel and Adria Foster
Katie and Charles Fox
Maysoun Freij and Atsushi Iwai
Kris Fuhr
Susan and Joel Fuller
Allison I. Fultz and Stephen A. Langer
The Gallo Bruner Family
Erica and Andrew Girvin
Alia and Trevor Goodyear
Torie Gorges and Todd Manchester
Cindy Guayante
Frank and Anna Hall
Stephanie and Dave Hanson
Malvery Henry
Nancy Hirshbein and Bob Roche
Eric and Susan Holdsworth
Thomas Holmberg and Alison Southall
Nick Huguet
Guiesseppe and Kathryn Jones
Susan Joplin
Mia Kaplan Kristensen
Duddam Khalsa
Jonathan Jackson and Maria Monteverde-Jackson
Patricia King Jackson
Danielle and Matthew Kozlowski
Morgan Kulesza
Wally and Mechelle Kulesza
Jesse and Ashley Kulesza Laughlin
Dr. Velma LaPoint and Dr. Robert White
Julia Lieberman
Jennifer and Rob Liebreich
Jill and Phillip Lighty
Kimiko and Phillip Lighty
Laurelle Lo and David Talbot
Jay Louvis
Caitlin MacKenzie and Noel Bicknell
Mary Ann MacKenzie
Jeren Mametklycheva and Robert Smith
Katherine Marshall
Katie and Brian McCarthy
Bonnie McClelland and Wade Morefield
Bill Merkel and Family
Susan Michelson
Miranda Monkhorst-Prenger and Joseph Prenger
Margaret Morehouse
Patty Deuster and Greg Mueller
Kate Mueller and Mike and Bridget Gibson
Francesca Munzi and Kent Brokenshire
Dileep and Natasha Nair
Marilyn Noguera
Dawn and John Pace
Jennifer H. Page
Carol Parsons, in memory of Jim Reeves
Robyn and Chris Pashby
Ava Petrash
Carol and Jack Petrash
Jonathan Petrash
Melissa and Todd Phillips
Jennie Rabinowitz and Daniel Jamieson
Jennifer Robinson and Eben Kaplan
Mary and Peter Robinson
Taisto and Abby Saloma
Chrissie and Lex Sant
Marta Schley and Paul Squire
Rebeccah and Eric Sensenbrenner
Greg Simon and Margo Reid
The Simpson Family
Jessie and Stephen Sincavage
JJ and Sonu Singh
Iris Smorodinsky and Eiichi Ito
Pat and Michael Stevens
Chiz Tamaki and Michael Nakamoto
Aubrey Tingler
Erica Tingler
Jesse Travis and Greg Heltzer
The True Family
Family and Friends of Bill True
Craig van Schilfgaarde
Mara Viksnins
Dan and Yon Wacker
Sarah and Shay Wester
Carla Wheeler and Jeff Naimon
Wilets Architecture
James and Pamela Wise
Anne and Tom Wotring
Theo Zizka