How to Stay In Touch
Day to day school communications are sent to current families through ParentSquare. The school calendar and directory sync to ParentSquare daily.
BigSIS is our student information system of record where parents can access the school directory, update their own information with the school, find contracts etc.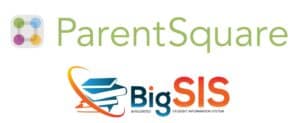 If you have questions, contact your class teacher or the following by program area:
Additionally, we provide a weekly "Bulletin" newsletter to keep the community up-to-date on school happenings.
Student Forms
Annual Student Forms that must be completed before the start of school should be completed online using the Magnus Health Portal. Forms that require download and signature are available on our website or in Magnus.
Parent/Family Organization
Washington Waldorf welcomes parents who are interested in getting involved, whether that's helping at community events or volunteering with your child's class. Most parental involvement is organized through the Parent/Family Organization.