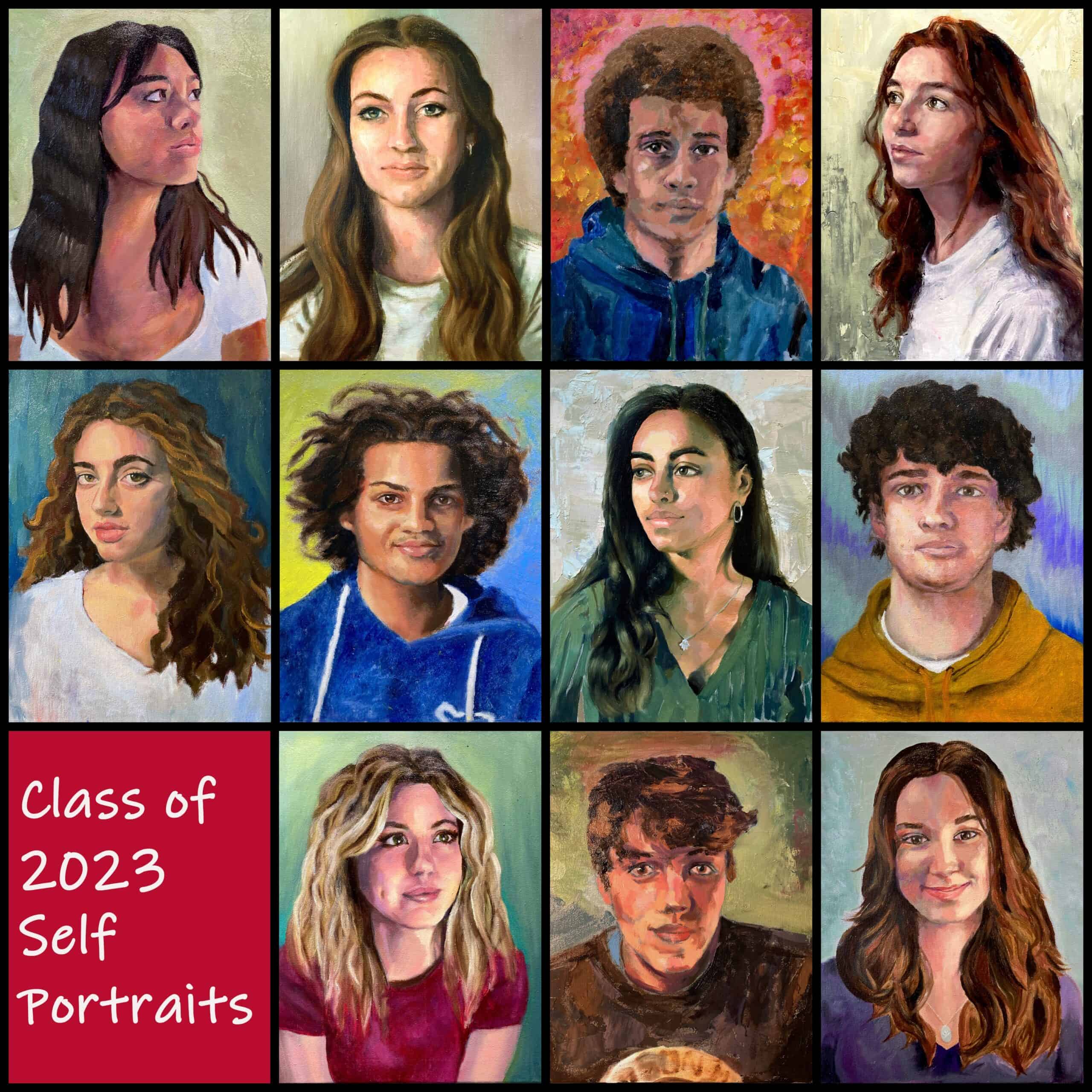 Washington Waldorf graduates matriculate to a wide variety of colleges and universities, large and small, public and private. We hear frequent comments from college admissions officers on how interesting, thoughtful, and articulate our students are as applicants and later as students.
Our broad yet deep curriculum prepares our graduates to tackle what matters most in the college and work worlds — knowing how to think clearly, creatively, and analytically; perform research; synthesize; and work independently, collaboratively, and with joy. Our graduates are prepared to grapple with the unknowns of a rapidly changing world.
We have a dedicated college advisor who works with families as they navigate the college selection, application, and decision process.
College Acceptances for the Class of 2023
Colleges marked in bold indicate where a student has enrolled.
Bard College ✦ Chapman University ✦ College of William & Mary ✦ Columbia College (Chicago) ✦ DePaul University ✦ Dickinson College ✦ Duke University ✦ Eckerd College ✦ Embry-Riddle Aeronautical University ✦ Emerson College ✦ Fordham University ✦ George Mason University ✦ George Washington University ✦ Goucher College ✦ Grinnell College ✦ Haverford College ✦ Hofstra University ✦ Howard University ✦ Ithaca College ✦ Kenyon College ✦ Loyola University (MD) ✦ McGill University ✦ Morehouse College ✦ Oberlin College ✦ Penn State University ✦ Purdue University ✦ Savannah College of Art & Design ✦ Scripps College ✦ St. Mary's College (MD) ✦ SUNY Stonybrook ✦ Syracuse University ✦ Tulane University ✦ US Air Force Academy ✦ US Merchant Marine Academy ✦ US Military Academy – West Point ✦ US Naval Academy ✦ University of British Columbia ✦ University of California Santa Cruz ✦ University of Colorado ✦ University of Denver ✦ University of Florida ✦ University of Maryland ✦ University of Massachusetts ✦ University of Notre Dame ✦ University of San Francisco ✦ University of Toronto ✦ University of Vermont ✦ University of Wisconsin ✦ Virginia Commonwealth University
College Matriculation
Washington Waldorf School alums have continued their studies at a wide variety of colleges and universities.
Allegheny College
American Academy of Dramatic Arts
American University
Bard College
Bates College
Beloit College
Bennington College
Boston College
Bowdoin College
Brandeis University
Brigham Young University
Brown University
Carleton College
Carnegie Mellon University
Chapman University
Christopher Newport University
Claremont McKenna College
Clemson University
Colgate University
College of Charleston
College of the Atlantic
College of William & Mary
College of Wooster
Colorado College
Culinary Institute of America
Connecticut College
Cornell University
Curtis Institute of Music
Dickinson College
Drew University
Earlham College
East Carolina University
Eckerd College
Emerson College
Endicott College
Eugene Lang College at The New School
Franklin & Marshall College
Frostburg State University
George Mason University
George Washington University
Georgetown University  
Georgia Institute of Technology
Goshen College
Goucher College
Green Mountain College
Guilford College
Hamilton College
Hampshire College
Haverford College
Hobart & William Smith Colleges
Hood College
Ithaca College
James Madison University
Johnson & Wales University
Juniata College
Kalamazoo College
Kenyon College
Lawrence University
Lehigh University
Loyola Marymount
Macalester College
Manhattanville College
Maryland Institute College of Art
McDaniel College
Miami University (Ohio)
Montgomery College
Mount Holyoke College
New York University
Oberlin College
Ohio Wesleyan University
Peabody Institute of The Johns Hopkins University, Peabody Conservatory
Pitzer College
Prescott College
Principia College
Rhode Island School of Design
Rhodes College
Rice University
Rochester Institute of Technology
Royal Central School of Speech and Drama, London, UK
Saint Louis University, Madrid Campus
Salisbury University
Sarah Lawrence College
Savannah College of Art and Design
Scripps College
Shepherd University
Skidmore College
Smith College
St. Andrew's University
St. John's College
St. Mary's College of Maryland
Stanford University
Santa Clara University               
Syracuse University
University of Texas
University of Vermont
Towson University
Trinity College
Trinity College, Dublin, Ireland
Tulane University
University of California, Los Angeles
University of Colorado
University of Delaware
University of Denver
University of Illinois
University of King's College (Halifax, Nova Scotia, Canada)
University of Maryland
University of Massachusetts
University of Michigan
University of New England
University of North Carolina
University of Oregon
University of Puget Sound
University of Redlands
University of Rochester
University of San Diego
University of San Francisco
University of the Arts London
University of Virginia
Ursinus College
Vassar College
Virginia Polytechnic Institute and State University
Wake Forest University
Warren Wilson College
Washington College
Wesleyan University
Yale University