"Receive the child in reverence. Educate the child in love. Send the child forth in freedom."
Rudolf Steiner, Founder of Waldorf education
Targeted Curriculum, Profound Understanding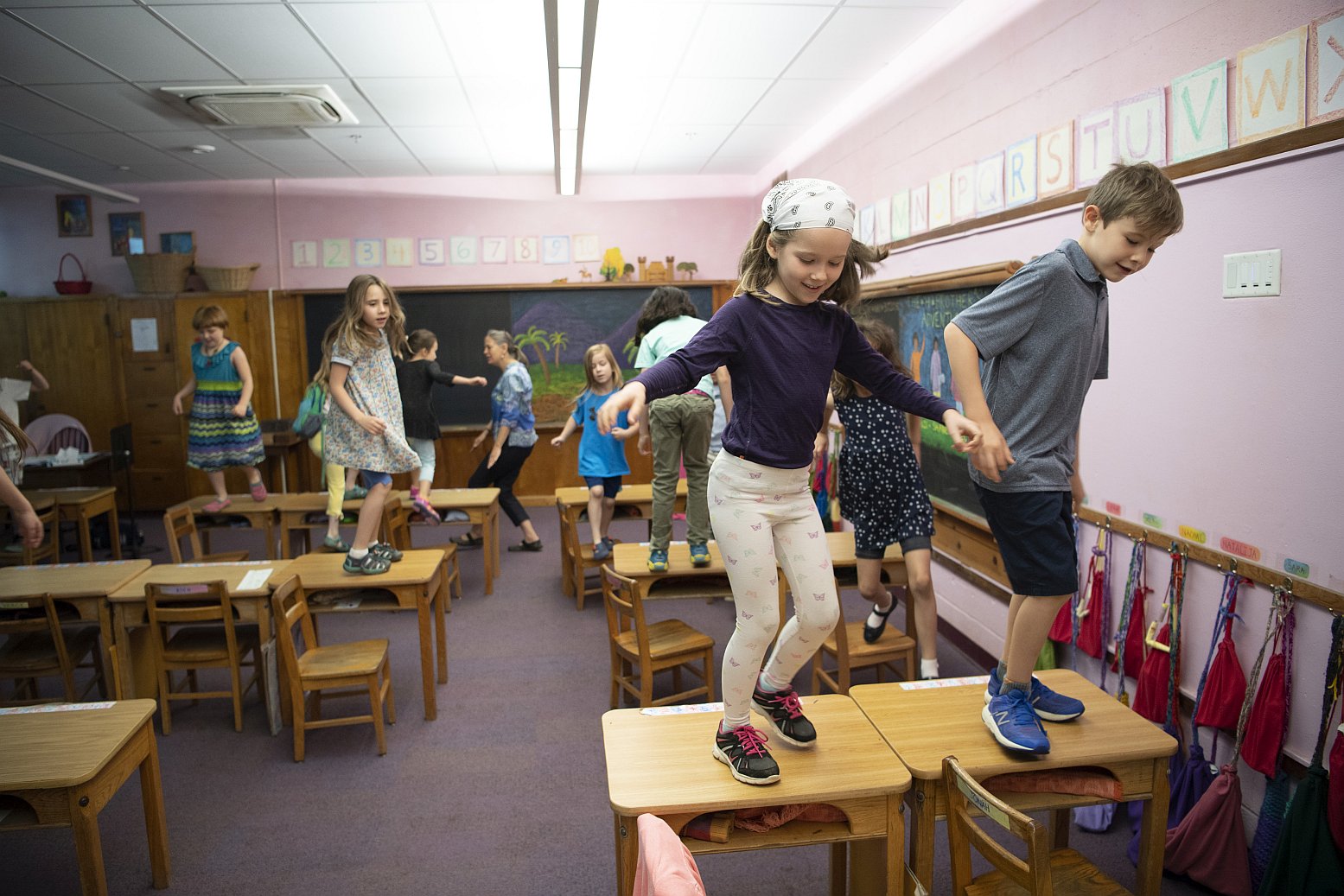 A Developmental Approach
With Rudolf Steiner's work in child development at its core, the Lower School curriculum at the Washington Waldorf School is perfectly tailored to meet the changing needs of your child at each step of his or her journey through school.
Grade by grade, the Lower School curriculum follows the development of the child, considering his or her physical, emotional, and intellectual growth. Subjects such as geography, history, geometric drawing, perspective drawing, and the sciences are introduced at a time when they are the answer to the inner questions a child holds as they grow and change. A few examples:
Around the age of nine, many children become sensitive to their own separateness from their family and to their individual vulnerability within a larger world. Particularly at this age, children love to figure out how they would build a structure to keep themselves protected from the weather, and the 3rd grade curriculum includes very practical experiences that give a child confidence in farming and house building, on how to survive on their own.
The fiery nature of adolescence is reflected in the chemistry of combustion in grade seven.
Teenagers need for independence and their inclination toward rebellion is mirrored in the study of historic revolutions. These connections make the educational experience relevant, engaging, and satisfying.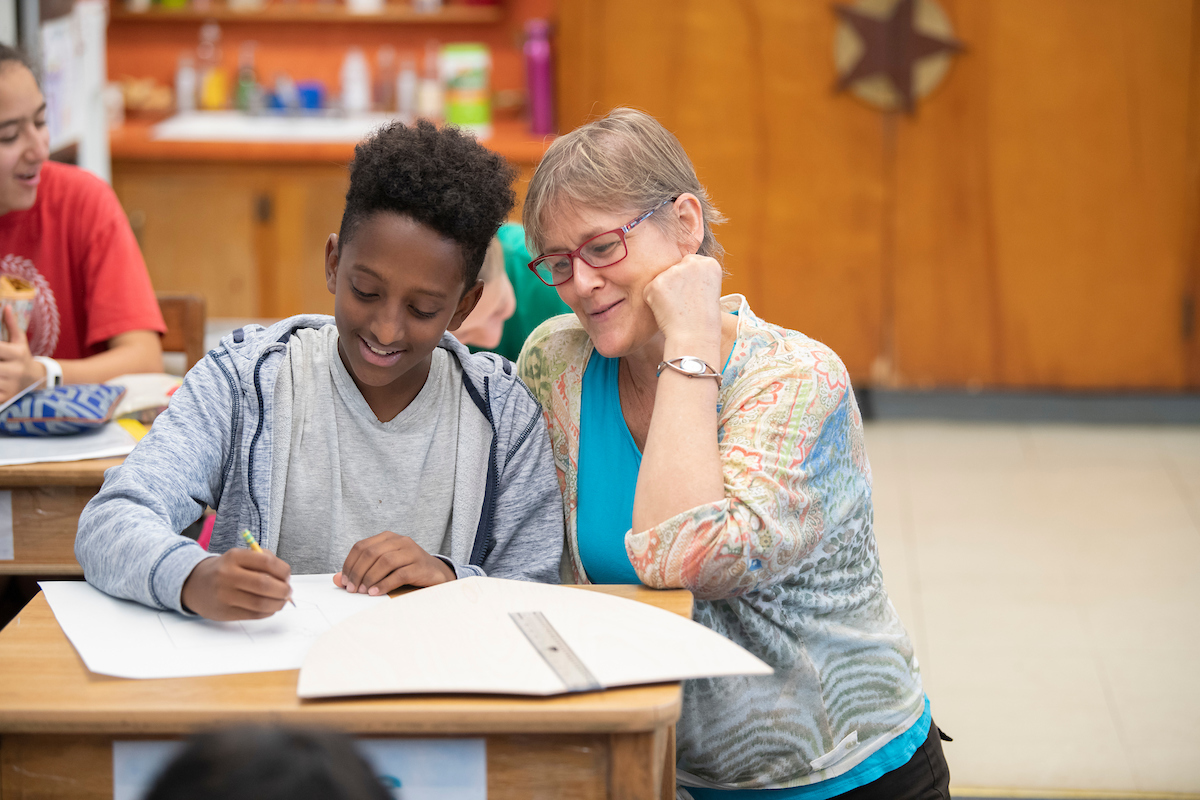 The Class Teacher
At WWS, each class has a core teacher that stays with them for multiple years.  Especially in the younger grades, this "class teacher" is the primary teacher who works with the children. This continuity enhances the children's learning in both academic and social aspects and enables the class teacher to develop a deep understanding of the child as an individual and the class as a community.
In contrast with the traditional model in which an elementary school teacher teaches the same curriculum year after year but must "learn" and grow to understand and cater his or her teaching style to a new group of students every year, the Waldorf school approach allows the class teacher to deepen his or her understanding of the individual needs and nuances of their class and model the act of learning and preparing new curriculum year after year.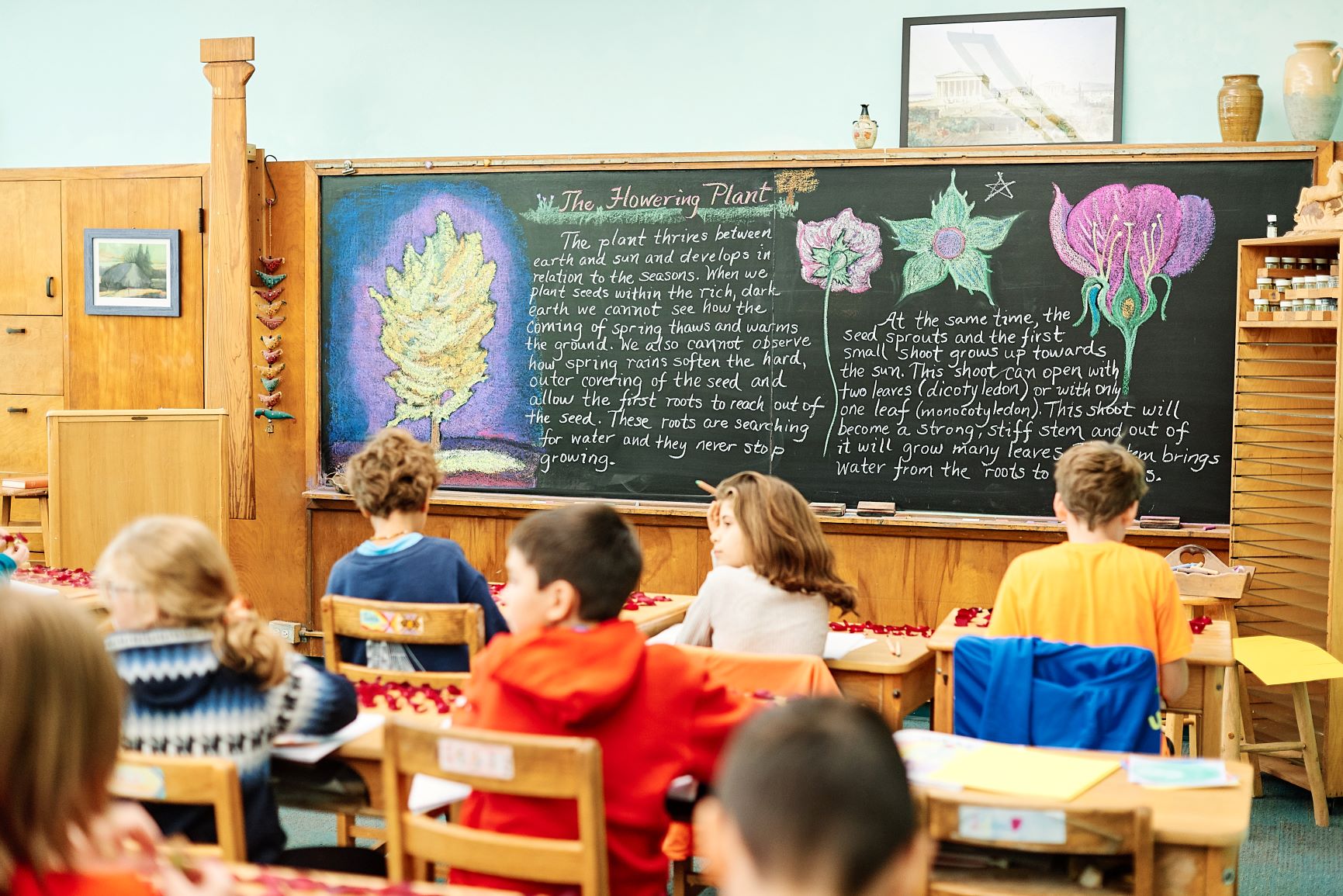 Main Lesson
Each day begins with the class teacher and a lively two-hour main lesson which concentrates on one subject for a period of three to four weeks. These "Main Lesson Blocks" vary in their subject matter: math, science, history, English, and geography are all taught in this block format.
This intensive, concentrated focus on a subject over several weeks builds a strong connection to the subject, and because the main lesson is a longer class period, there is time to explore subjects through a variety of activities such as drama, music, visual arts, movement, and writing. This multifaceted approach allows children to engage fully in the act of learning not just with their heads, but also with their heart and their hands.
Our goal is to build capacities, not just skills — capacities for greater learning, critical thinking, and problem-solving for the future that awaits each of our students.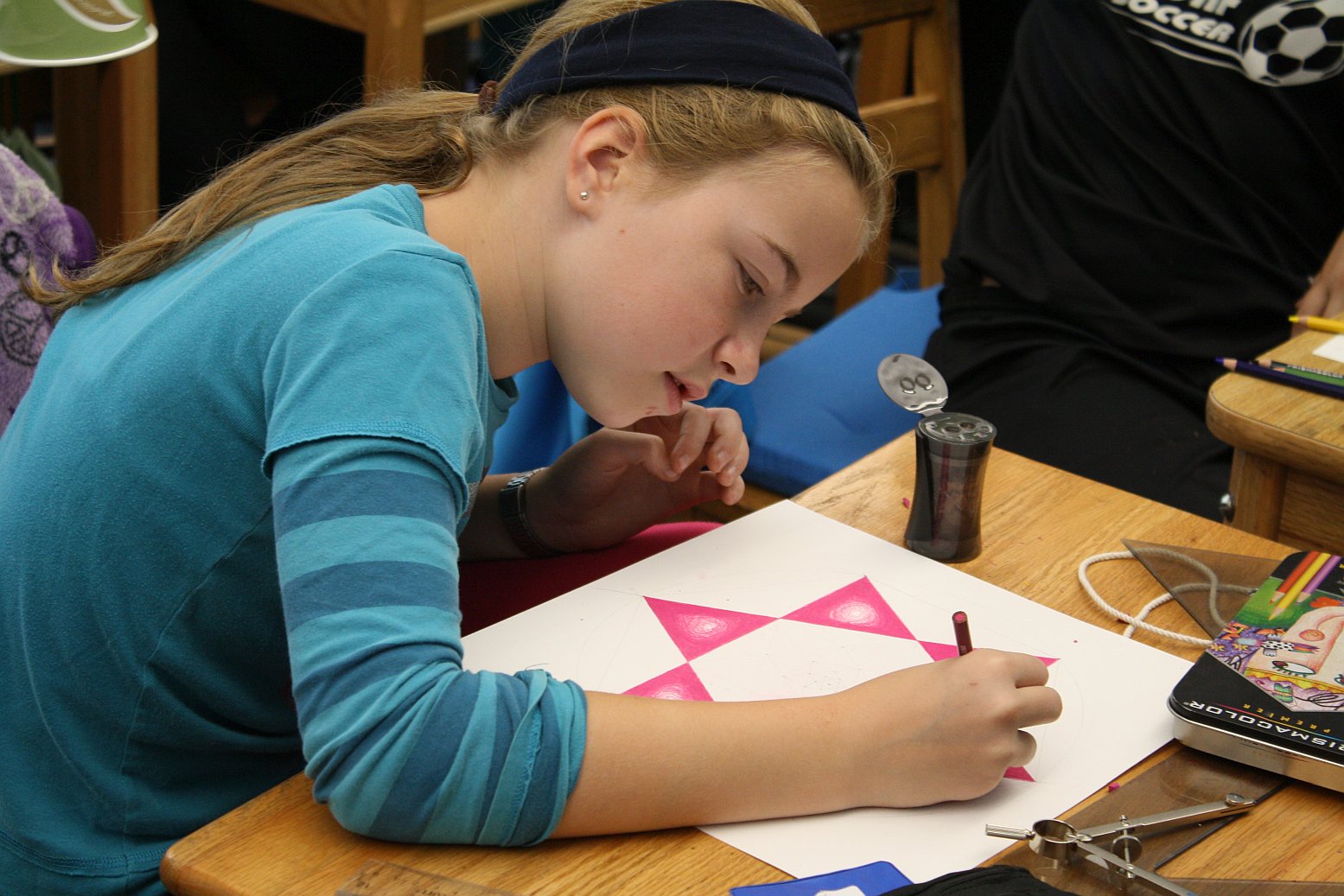 Main Lesson Books
During each main lesson block, the students create their own Main Lesson Book. These beautiful books are organized, ongoing records of the students work and are filled with observations, illustrations, diagrams, stories, and essays. This act of generating one's own artistic "textbook" helps foster a deeper sense of understanding and ownership of the content and subject matter.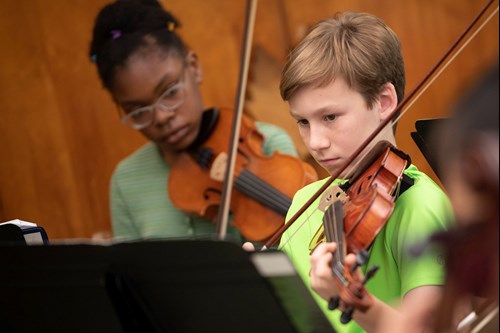 Subject Classes
In addition to the daily Main Lesson, the student's day is enriched with a variety of special subject and skills classes often taught by teachers who are experts in their fields. The curricula for these classes also moves in harmony with the development of the children and includes Spanish, handwork, woodwork, Eurythmy, instrumental and vocal music, games and outdoor education, form drawing, and art.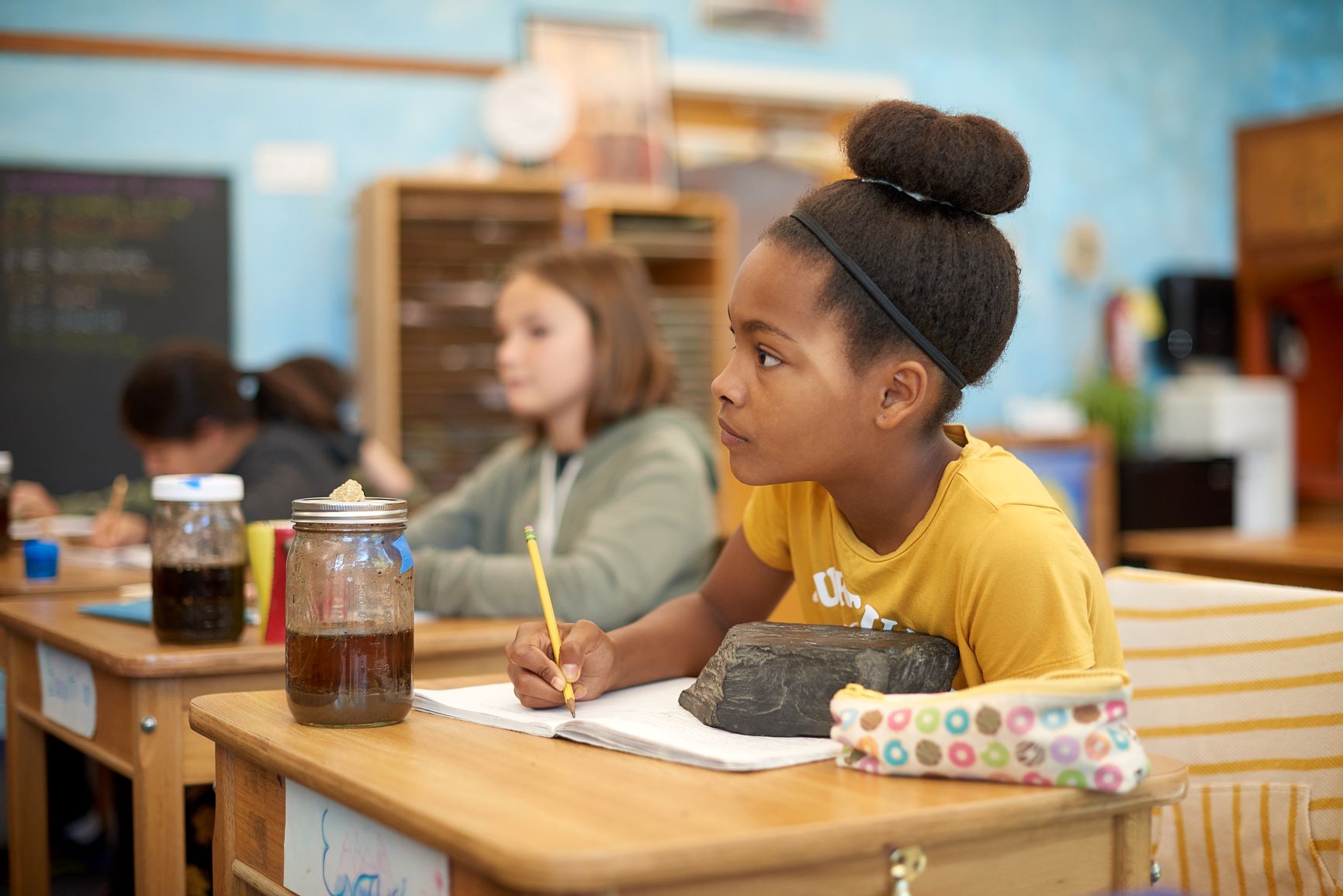 Middle School
In order to ensure that students experience a variety of teaching styles and receive comprehensive academic preparation for high school, the team of teachers widens as the students grow older. Starting in the 6th grade, the students are taught mathematics and English by specialists. In the 7th and 8th grades, some of the main lessons will also be taught by teachers other than the class teacher. An active outdoor education program which combines the 7th and 8th grades is offered and includes off-campus trips for activities such as rock climbing, canoeing and kayaking, orienteering, biking, and ice skating.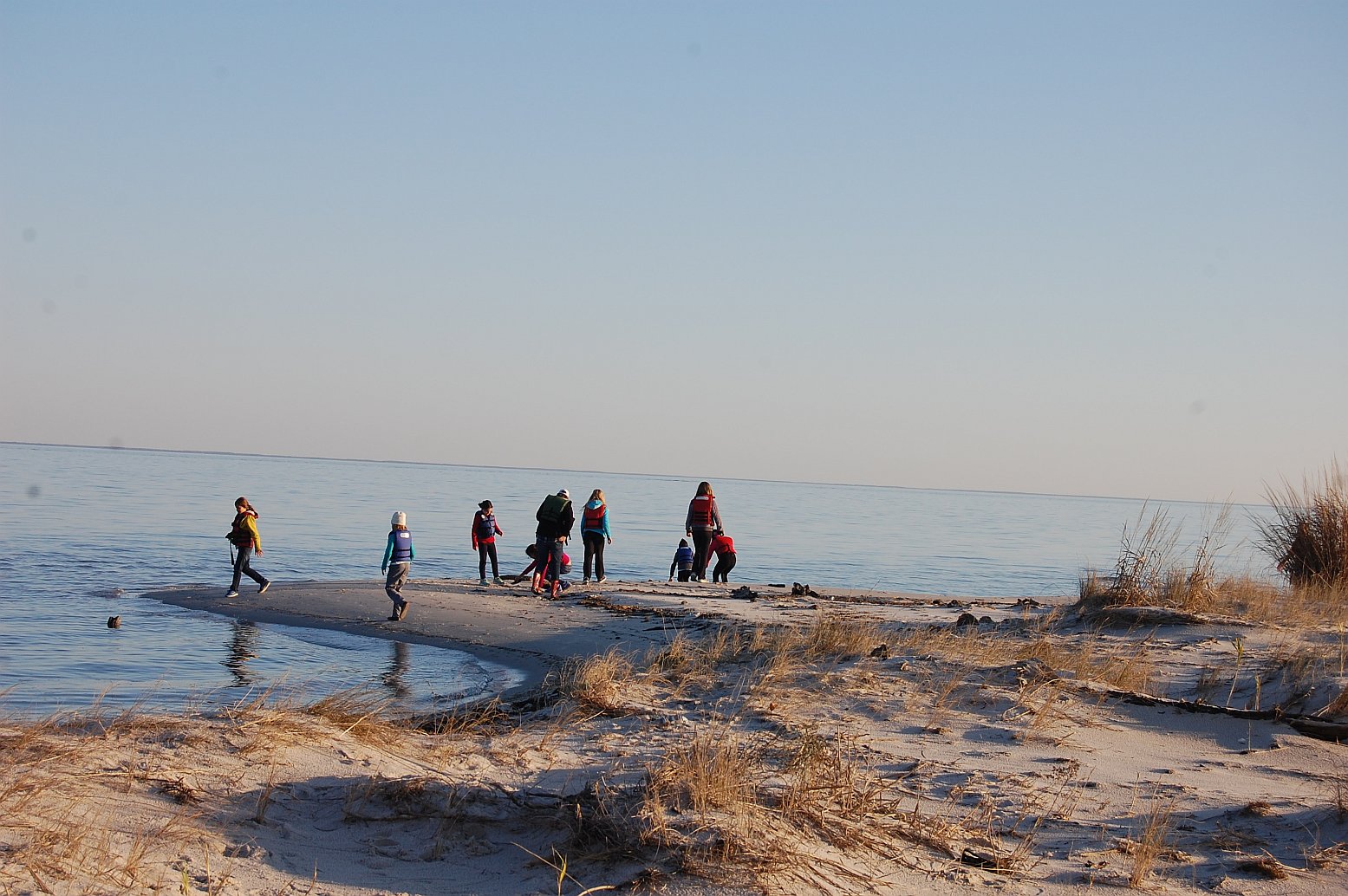 Class Trips and Field Trips
Each grade takes at least one trip during the school year. These trips into the woods and mountains are designed to meet the children's developmental level, help them gain self-confidence, and encourage their connection to the natural world and to each other. There are also a variety of local field trips and excursions related to each grade's curriculum.
Overnight trips begin in third grade with a trip to Hawthorne Valley Farm in upstate New York where students participate in the farm activities, often witnessing the birth of a new calf.
In the fifth grade, students travel to a Waldorf school within our region to participate in an Olympiad competition with fifth graders from other Waldorf schools.
In the 7th grade, the students take a more extensive camping trip that includes nature experience often combined with a ropes course and team building exercises.
The 8th grade traditionally takes a week-long trip that includes a wilderness experience and a cultural component.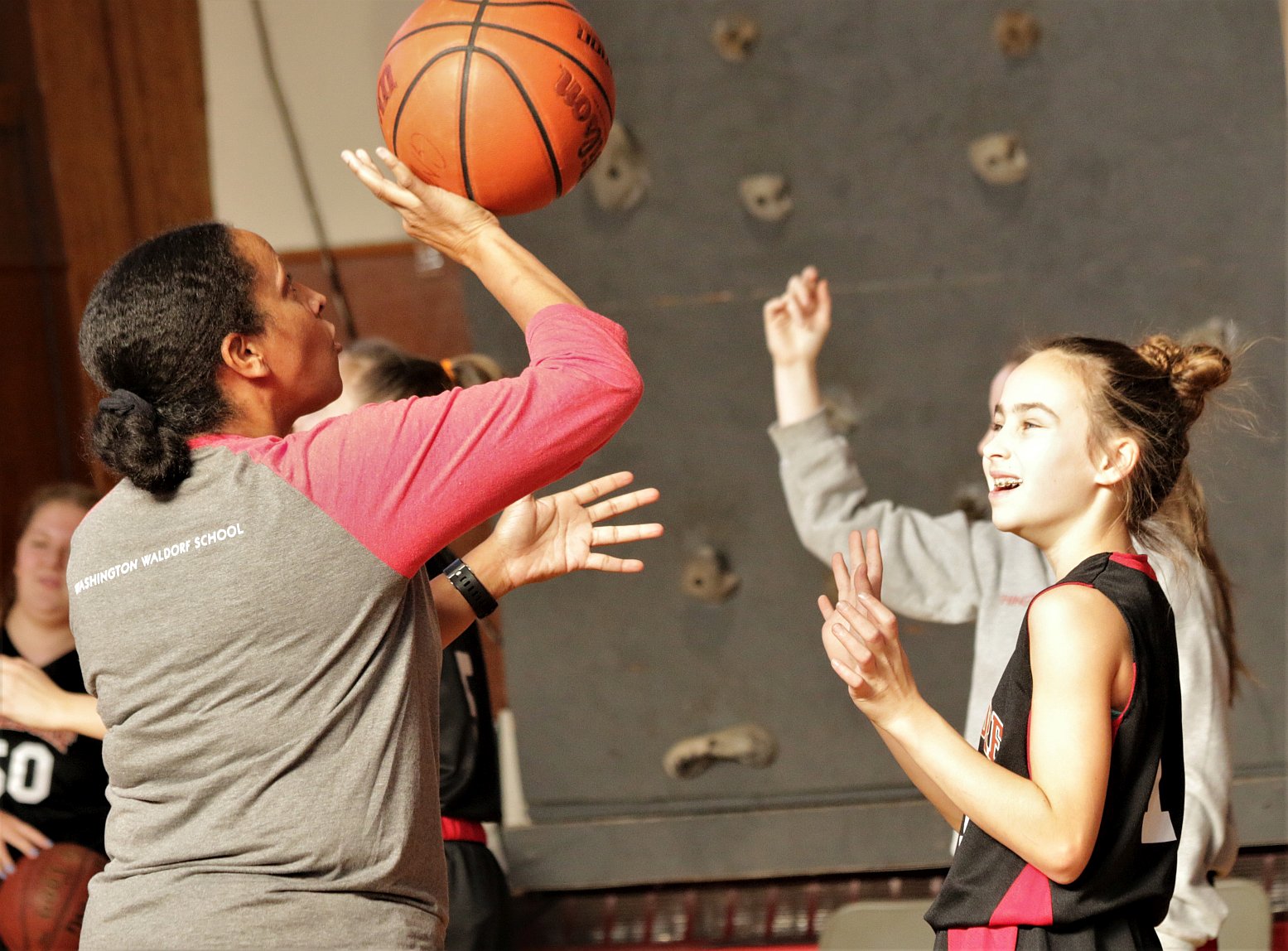 Sports
Competitive sports programs begin in the fifth grade. Students may participate in cross-country (fall), soccer (fall), basketball (winter), and baseball or softball (spring). The "56-ers" teams carefully introduce fifth and sixth graders to team sports, stressing teamwork, fair play, and skill development.
Middle School and High School teams compete against other area independent schools as part of the Potomac Valley Athletic Conference. Membership on sports teams is open to all students, and participation is encouraged. Read more about our athletic program.
Media and Technology 
WWS is committed to fostering students' capacities for imagination, warm interaction, independent thinking, and healthy feeling. We discourage media exposure from the daily experience of our young students. Children are deeply affected by images, and they carry these images into their play and conversations, which then influences other children as well.
Beginning in the Middle School, students are introduced to media and technological devices in the classroom through a three-year course, CyberCivics, designed to encourage students to be healthy, ethical, and knowledgeable digital citizens. Keyboarding, word processing, and computer research skills are also introduced and developed at this time. Lower School students may not use phones or other devices during the school day, except as part of technology class. By partnering with our parents, we encourage our students to be mindful digital citizens and to view and use technological devices as useful tools.