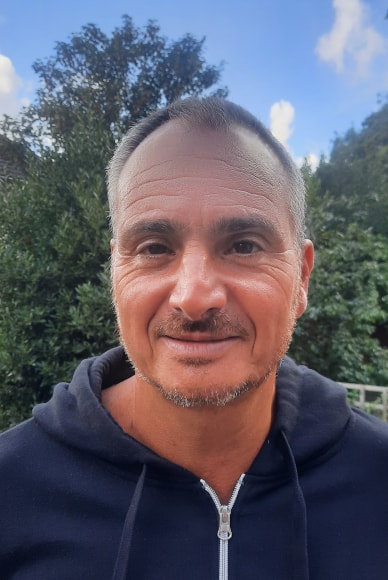 Mike is British born of Greek heritage and grew up in London, UK. He graduated from the University of Reading studying History and Humanities. After some years travelling and teaching EFL, he discovered Waldorf education (a significant turning point in his life). He has been teaching at Waldorf schools and at Home Educational institutions for the past 18 years. As part of his high school experiences, Mike is proud to have helped organize and lead many school trips to Paris, Italy and Greece.

Mike is also a trained professional actor, member of The Questors Theatre in London and has appeared at the Edinburgh Fringe Festival, as well as two seasons in summer stock theatre at The Williamstown Theatre Festival, Massachusetts. An ardent film buff, Mike is obsessed with the movie 'Jaws.' As an unapologetic 'finatic,' Mike attended the JawsFest commemorations in Martha's Vineyard and found himself included in the documentary 'The Shark is Still Working,' alongside Steven Spielberg.
Another great passion, apart from acting on stage, is soccer. Mike has coached school teams and plays in mini-leagues. To say he is totally embroiled in the game is an understatement. It taught him ethics, discipline, respect for opponents, camaraderie and the sheer thrill of physical expression. A paradox: Mike never liked scoring or playing outfield. The moment someone gave him a pair of gloves and told him that he was the only player allowed to use his hands, he fell in love with goalkeeping. There's something about protecting the goal and being defensive that's both utterly appealing and enduring.

Mike met his wife, Anna in Rio de Janeiro and celebrates his 25th wedding anniversary this year. Before settling in London, Mike lived in Brazil for three and a half years, playing soccer every day, which came more naturally to him than Samba. Mike and Anna have two boys, Nick and Luca.
Education:
BA and MA in History and Politics, Patronage and Literature - University of Reading (UK)