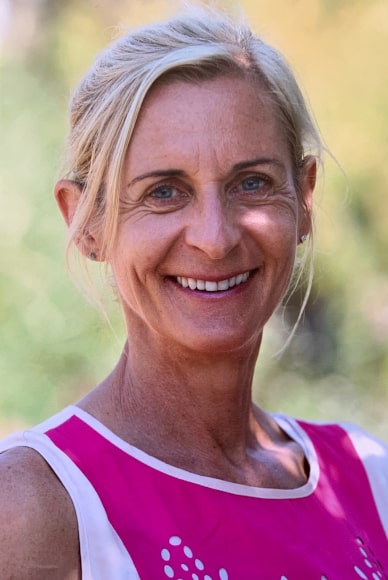 Janet is a graduate of the University of Dublin, Trinity College, with an Honors Degree in Modern History. Janet completed Waldorf Teacher training at Rudolf Steiner College in Sacramento, as well as Spacial Dynamics training Level 1, and has a certificate in Bothmer Gymnastics. She was introduced to Waldorf education at the Calgary Waldorf School in Canada and, on moving to California in 2000, she worked as the Movement teacher, and later part-time and then full-time Pedagogical Administrator with responsibility for the Nursery to 12th Grade program at the Waldorf School of the Peninsula (WSP).
Janet taught Spanish in the high school at WSP and ran the summer Circus Camps. She has experience on the Management Team at WSP, has collaborated on many committees, and served on the Board at WSP. She has been on several AWSNA accreditation committees and is the Board President of Espai Waldorf Garraf in Barcelona, a preschool for children between the ages of 1 and 6.
For fun, Janet enjoys trail running and cycling, a good book, and long after-dinner conversations with family and friends.
Education:
University of Dublin, Trinity College,  Honors Degree in Modern History
Rudolf Steiner College, Waldorf Teacher Training