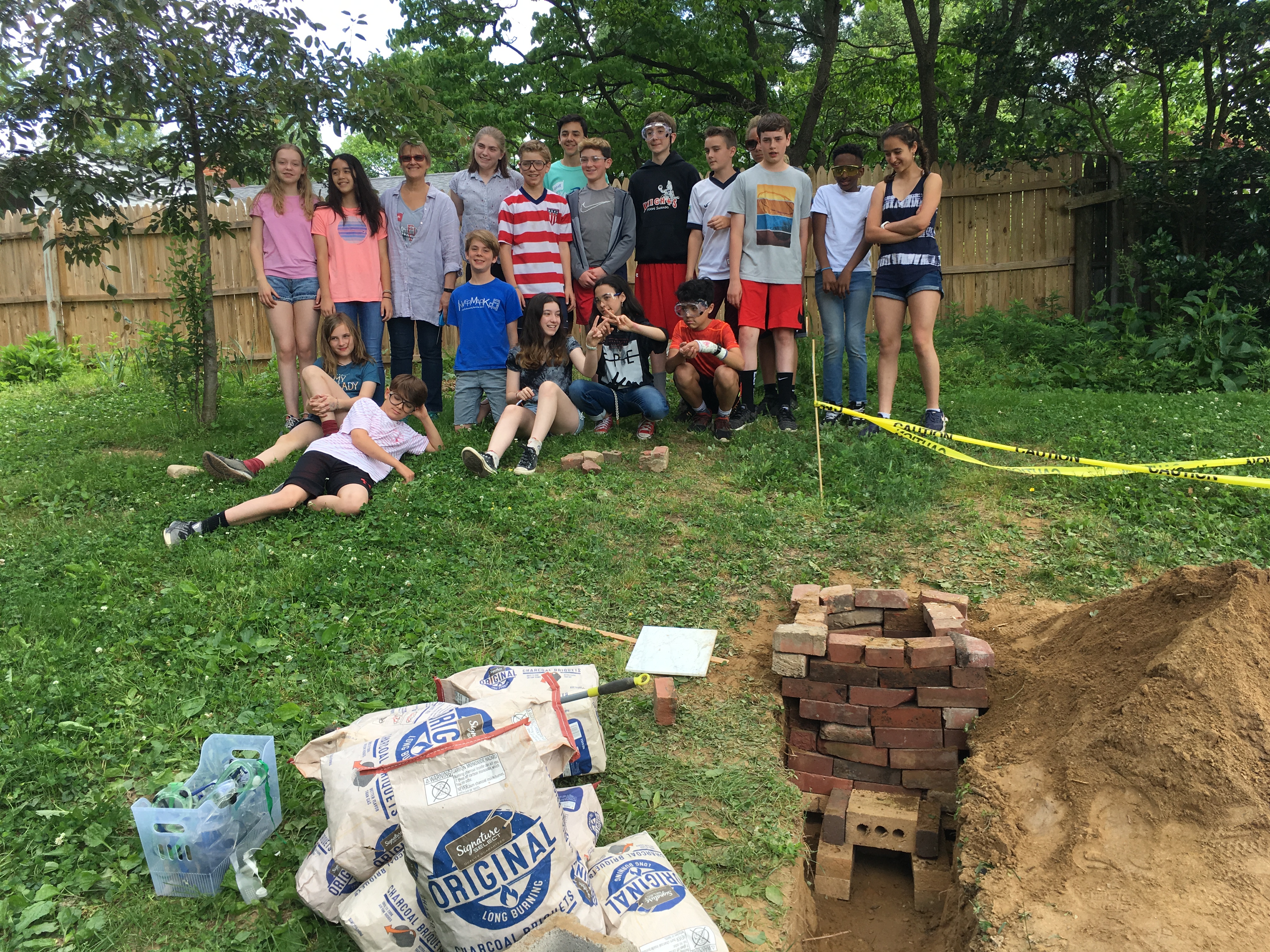 Note: Each class teacher approaches this general curriculum guide with the freedom to shift and cater it to the particular group of students he or she is teaching. 
Capital letters indicate main lessons, which are taught in 3–4 week blocks of daily double-period class sessions. In grades 6–8, mathematics and English studies are supplemented by skills classes meeting 2–4 times weekly.
History and Social Studies 
RENAISSANCE; AGE OF EXPLORATION; geography of Europe and Africa
English
POETRY; grammar; short story writing; book/research reports; sentence diagramming; literature; editing and revising; vocabulary
Mathematics
ALGEBRA; signed numbers; statistics; powers and roots; order of operations; area; pi and circumference; metric conversions; Golden Mean
Sciences
PHYSICS (electricity, mechanics); HUMAN PHYSIOLOGY; INORGANIC CHEMISTRY.
Foreign Languages
Spanish or German.
Fine and Applied Arts
Perspective drawing; Renaissance Masters; portrait drawing; pastels and colored pencils; clay modeling
Music and Performing Arts
CLASS PLAY; Grades 7 & 8 orchestra, flute ensemble, or guitar; Grades 7 & 8 Chorus
Handwork 
Handmade dolls with biographies.
Woodwork
Wall clocks; plane craft 
Eurythmy
forms; poetry; stories; musical compositions; rods
Movement 
Games; basketball; soccer; relays; balance and coordination exercises
Active and Outdoor Education
Combined Grades 7 and 8; rock climbing, canoeing, biking, kayaking, hiking, and ice skating; outdoor camping and wilderness skills including edible plants, fires, and shelter building, first aid, orienteering; cotillion and folk dancing
Technology
Keyboarding; CyberCivics; computer research