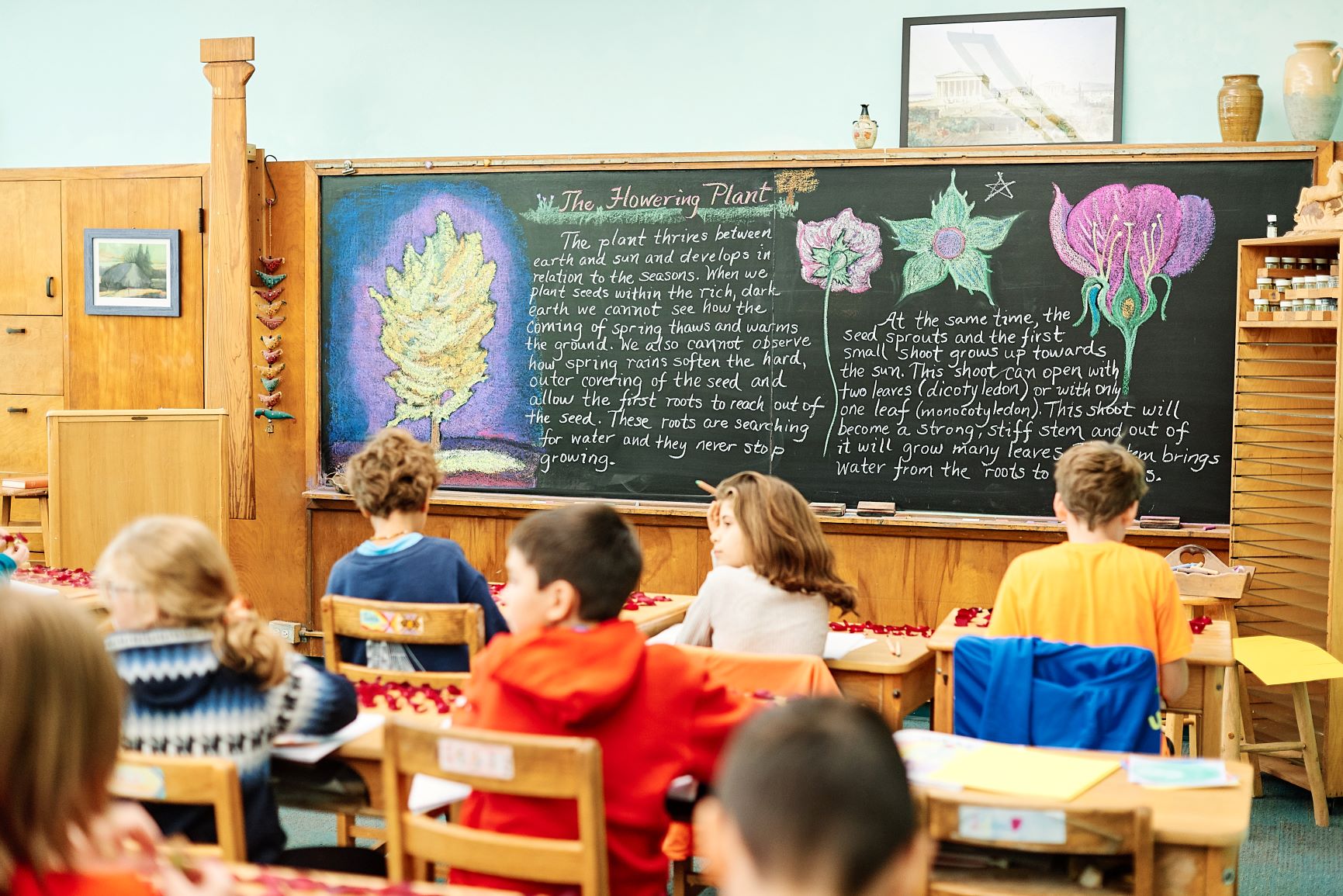 Note: Each class teacher approaches this general curriculum guide with the freedom to shift and cater it to the particular group of students he or she is teaching. 
History and Social Studies 
Ancient India, Persia, Mesopotamia, Egypt, Greece, and China; Hinduism; Buddhism 
English and Grammar
Grammar; active and passive voice; book reports 
Literature 
Greek myths; scenes from ancient history; tall tales; biographies 
Library
Dewey Decimal System. 
Mathematics
Decimals; geometric forms; Pythagorean theorem
Geography and Sciences
Botany; biomes; US and North American geography; unusual animals; insects
Spanish
Speaking; reading; writing; grammar; Mexico; festivals.
Art
Freehand geometric drawing; watercolor painting; maps; drawing for botany; nature sketches; clay modeling
Music and Performing Arts
Class play; Orchestra; singing in parts; Grades 5 & 6 Chorus
Handwork
Advance 3D knitting; projects in the round
Woodwork
Carving bowls; symmetry; use of gouges, mallets, etc.
Eurythmy
Five-pointed star; rod exercises continued; gestures of musical tones; major scales
Movement Education 
Greek games (javelin, discus, ring wrestling, long jump, running); circus arts; relays