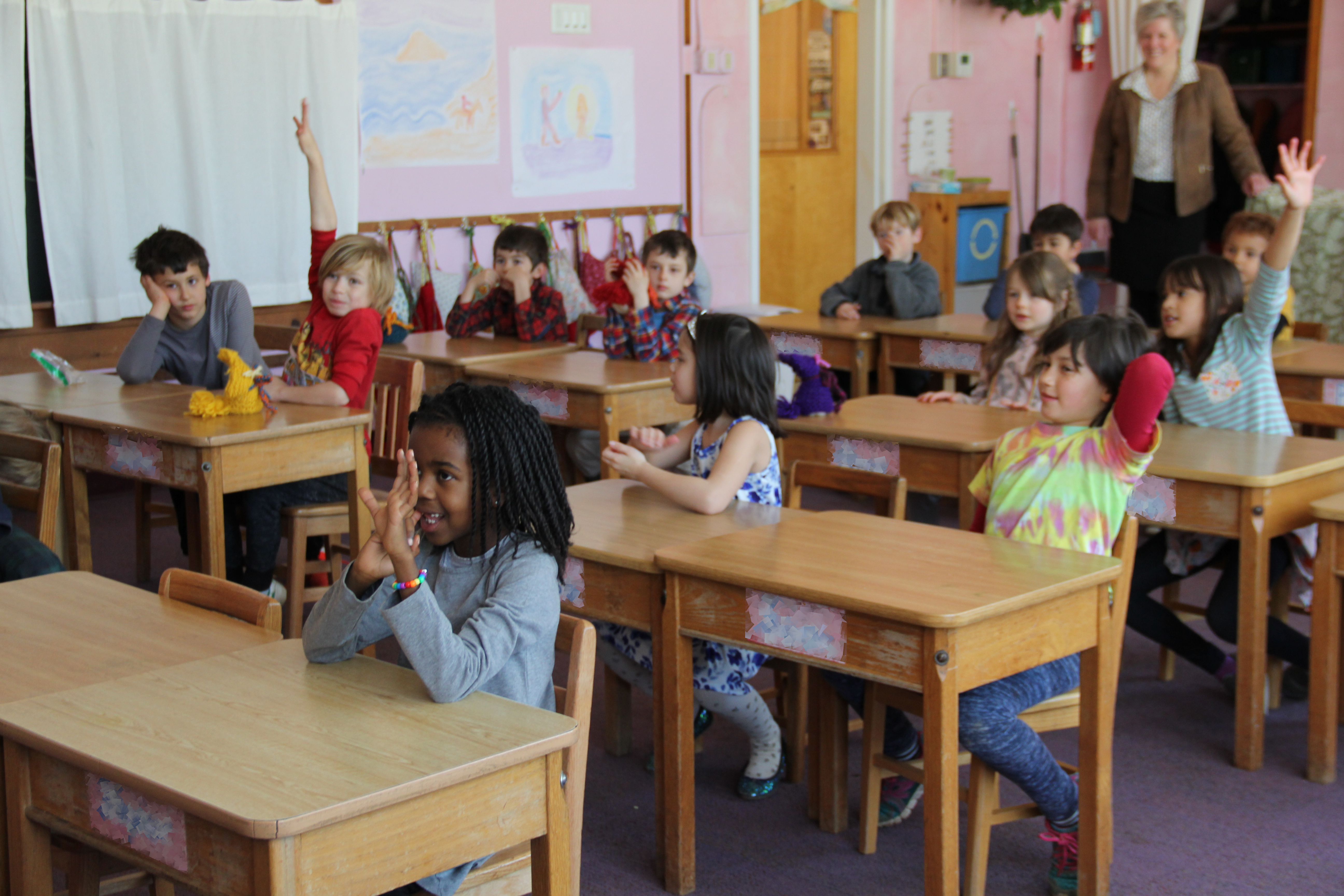 Note: Each class teacher approaches this general curriculum guide with the freedom to shift and cater it to the particular group of students he or she is teaching. 
History and Literature
Fairy and folks tales from around the world; nature stories; poetry.
English and Grammar
Pictorial introduction to the alphabet; sight words; phonemes; word families; rating
Mathematics
Qualities of numbers 1–12; introduction to the four operations; basic geometric shapes and freehand geometric drawing
Geography and Sciences
Study of nature and the seasons through observation; nature walks; activities outdoors in all weather
Spanish
Verses, songs, and games (vocabulary parallels main lesson subjects).
Art
Beeswax modeling; watercolor painting (primary colors); drawing; form drawing
Music and Performing Arts
Singing and flutes in the pentatonic scale; class play; speech
Handwork
Making knitting needles; knitting
Eurythmy
Moving in the circle accompanied by pentatonic music on piano
Movement Education
Rhythmic circle games; jump rope