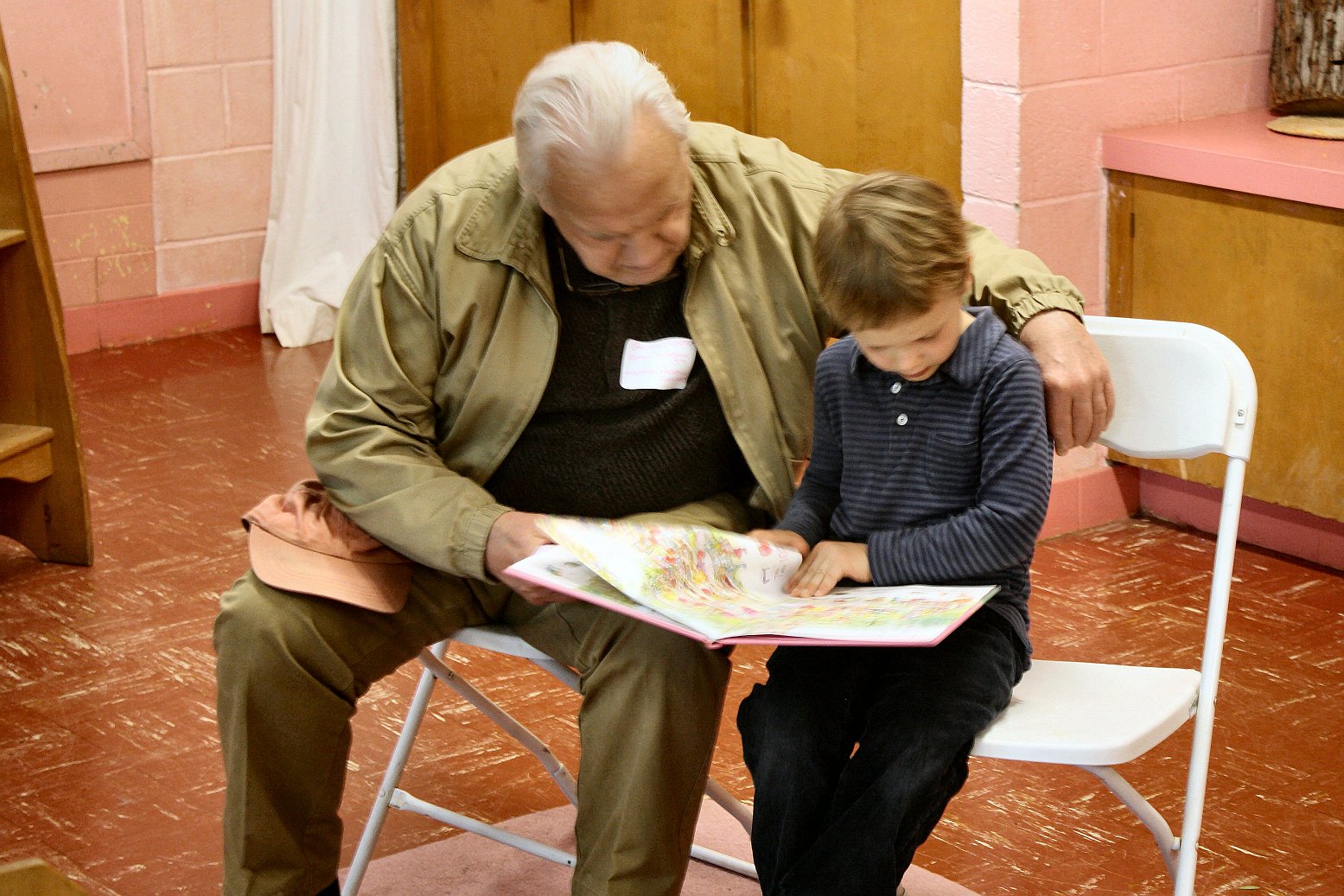 Please come to Grandparents and Special Friends Day on May 10, 8:15-12:45. This is one of our favorite days of the year, when we invite grandparents and friends into our school for a light breakfast, a brief introduction to Waldorf education, musical offerings by our students, classroom visits, a dance around the Maypole, and special time with the children. We look forward to seeing you.
Schedule of Events
8:15-8:35 Breakfast
8:35-8:45 Welcome
Student Performances
Class Visits
Subject / Specialty Class Visits
Student Performances
12:15 Maypole
12:45 Dismissal
Information for Parents:
*As our parking lot is small, we would encourage all, unless you are bringing a grandparent / friend, to park in the nearby neighborhoods. We will have a uniformed police officer directing traffic at dismissal to help with the bottlenecks.
*Please send an email to Maria Monteverde-Jackson if your guest requires handicap or reserved parking.
*Parents in all classes are asked to contribute food or drinks to the breakfast in the morning. We ask that you bring contributions to the kitchen on Thursday, May 9 after 3 p.m. or first thing Friday morning. Please note that items brought in on Thursday will not be refrigerated. These items should be ready to serve. 
*Please label all serving items with your name and child's grade. Serving items must be picked up by the following Friday.
CG through Grade 5: Savories, fruit, cheese trays, quiches.
Grades 6-8: Breakfast breads, such as bagels, muffins, pastries, coffee cakes.
High School: Juices, milk, yogurt, cream cheese, and five dozen tulips.  
*Volunteers are needed to assist during the day. The tasks are simple and not timing consuming. Many hands make light work! Click here to sign up!
*Special friends may only visit LS / CG students and must be at least college age or older.
*We ask that parents not attend the classroom visits due to space limitations, but welcome all to the Maypole presentation on the blacktop at 12:15 p.m.