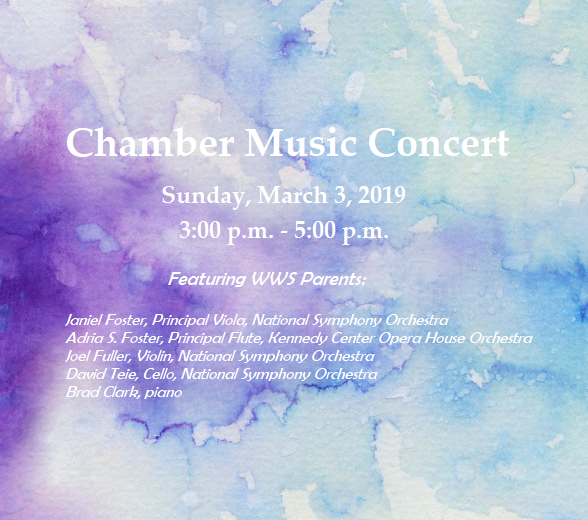 Chamber Music Concert
Sunday, March 3, 3:00-5:00 p.m.
You are invited to attend a special performance of works by composers Gabriel Fauré, Franz Schubert and Astor Piazzolla, in the intimate setting of the home of a WWS Parent of Alumni, on Sunday, March 3, 2019 at 3:00 p.m. This is a ticketed event. For more information and to purchase your tickets, please click here.
Featuring WWS Parents: Joel Fuller, Violin, National Symphony Orchestra; Daniel Foster, Principal Viola, National Symphony Orchestra; Adria S. Foster, Principal Flute, Kennedy Center Opera House Orchestra; and David Teie, Cello, National Symphony Orchestra. Special Guests: WWS alumni parent, Brad Clark, piano.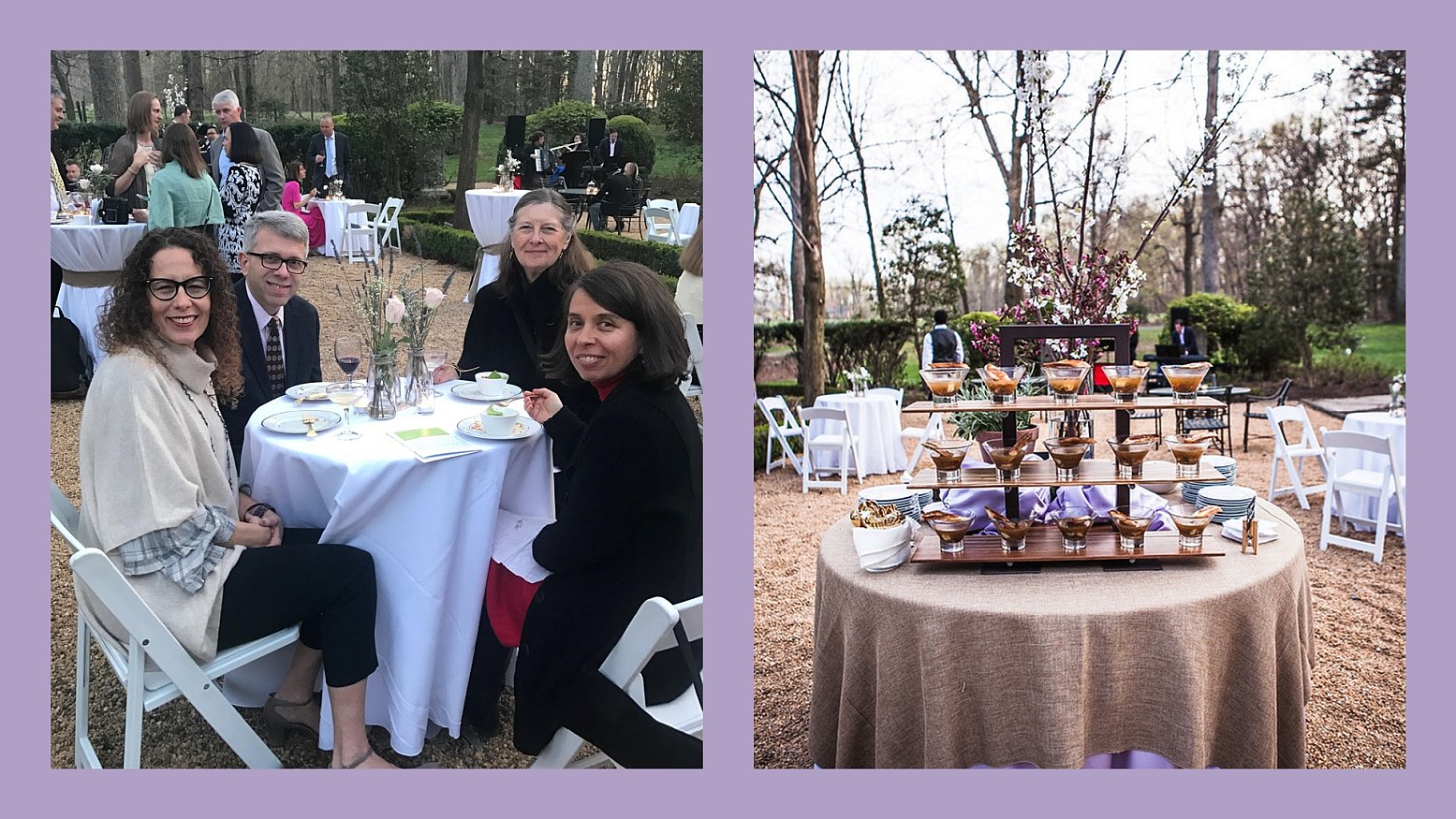 Save the date! The 2019 gala will be held on Saturday, May 4, 2019. The spring gala and auction is our largest fundraising event, raising critical funds for our financial aid program. The gala features a live auction, and a special appeal for financial aid. We also hold an online auction that raises additional funds that support the operating budget. These auctions are made possible by donations of goods and services from parents, parents of alumni, grandparents, and more, as well as local businesses. More detailed information will be coming soon.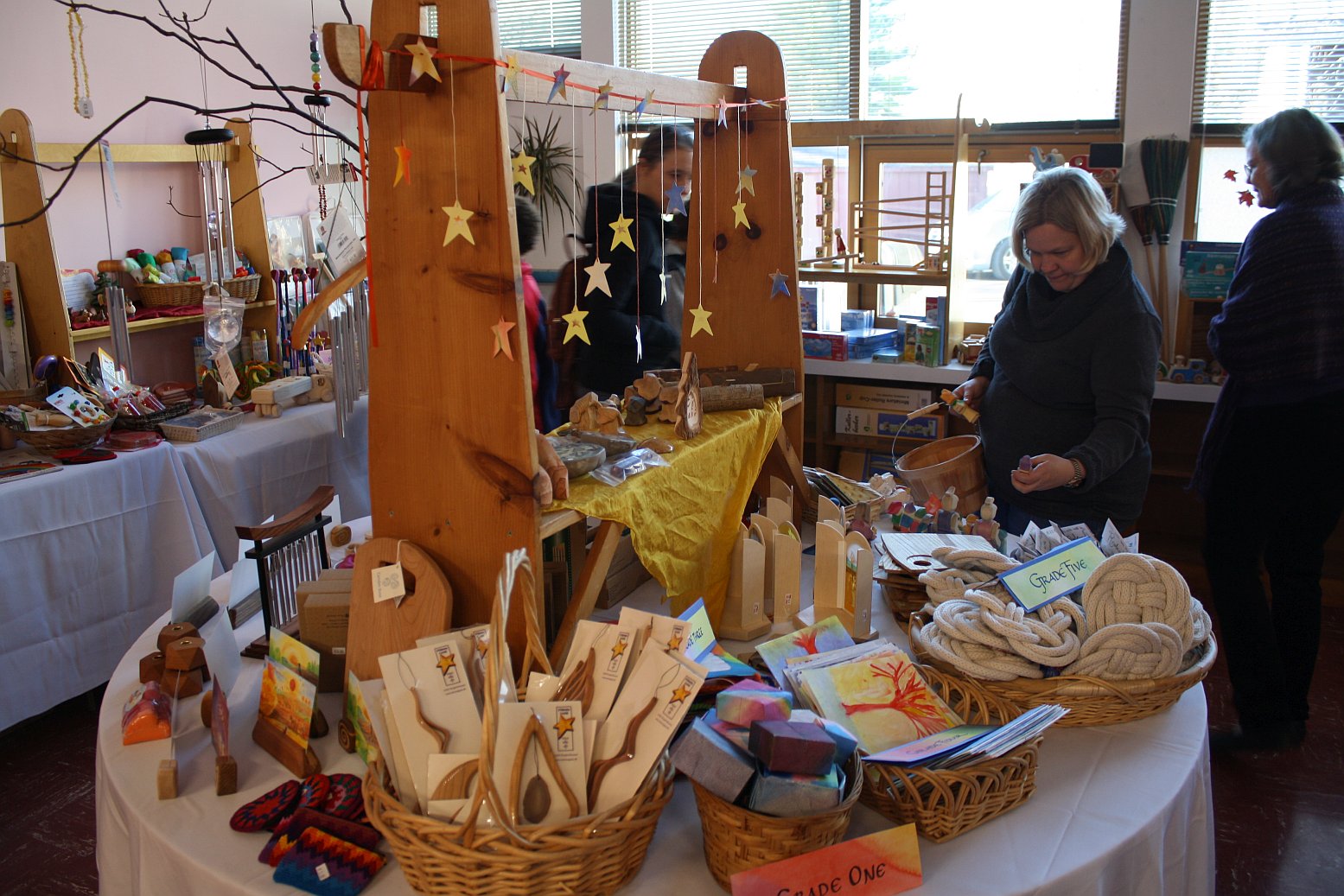 In addition to the Annual Fund, our two large fundraisers are the Fall Bazaar and the spring gala and auction. The Fall Bazaar is a beloved 49-year tradition at WWS, which raises critical funds for our operating budget, strengthens our parent and family community, and opens the School to the public. It takes a lot of hands to plan and carry out the Fall Bazaar, and we depend on each WWS parent to volunteer several hours to ensure its success. The Fall Bazaar takes place on the Saturday before Thanksgiving, with a Friday preview night the night before.