We celebrate the contributions that our school community members make on local, national, and global fronts. Some recent stories and creations...
May 4, 2020
The High School Chamber Singers offer a remote collaboration of "Take Me Back Josephine" by Brandi Carlile
May 3, 2020
A COVID-19 related song "You Are Not Alone" by WWS Children's Garden teacher Alex Purdy and Donovan Duvall was featured on CBS Sunday Morning, set to photographs that Alex's mother has taken during social distancing in the DC area. See the full video on YouTube.
April 27, 2020
WWS family shares "Parent & Kid" yoga instructional video. 
April 6, 2020
WWS Senior, Eve Hill, was spotlighted on NBC News for her work as an EMT at the Bethesda-Chevy Chase Rescue Squad. Watch our extended interview with Eve.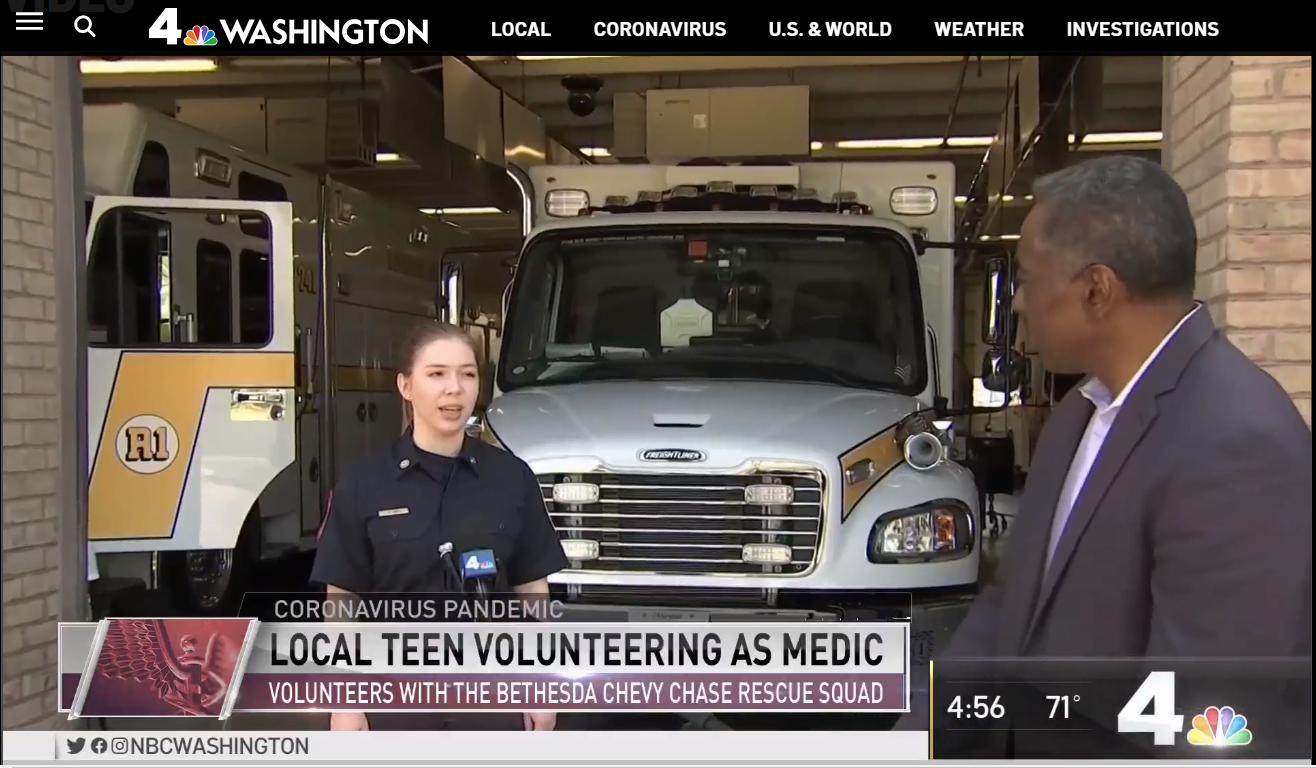 April 3, 2020
Within weeks of the COVID-19 lockdown, our community created over 400 masks for first responders and community members. A number of our community members were highlighted on the PBS News Hour.