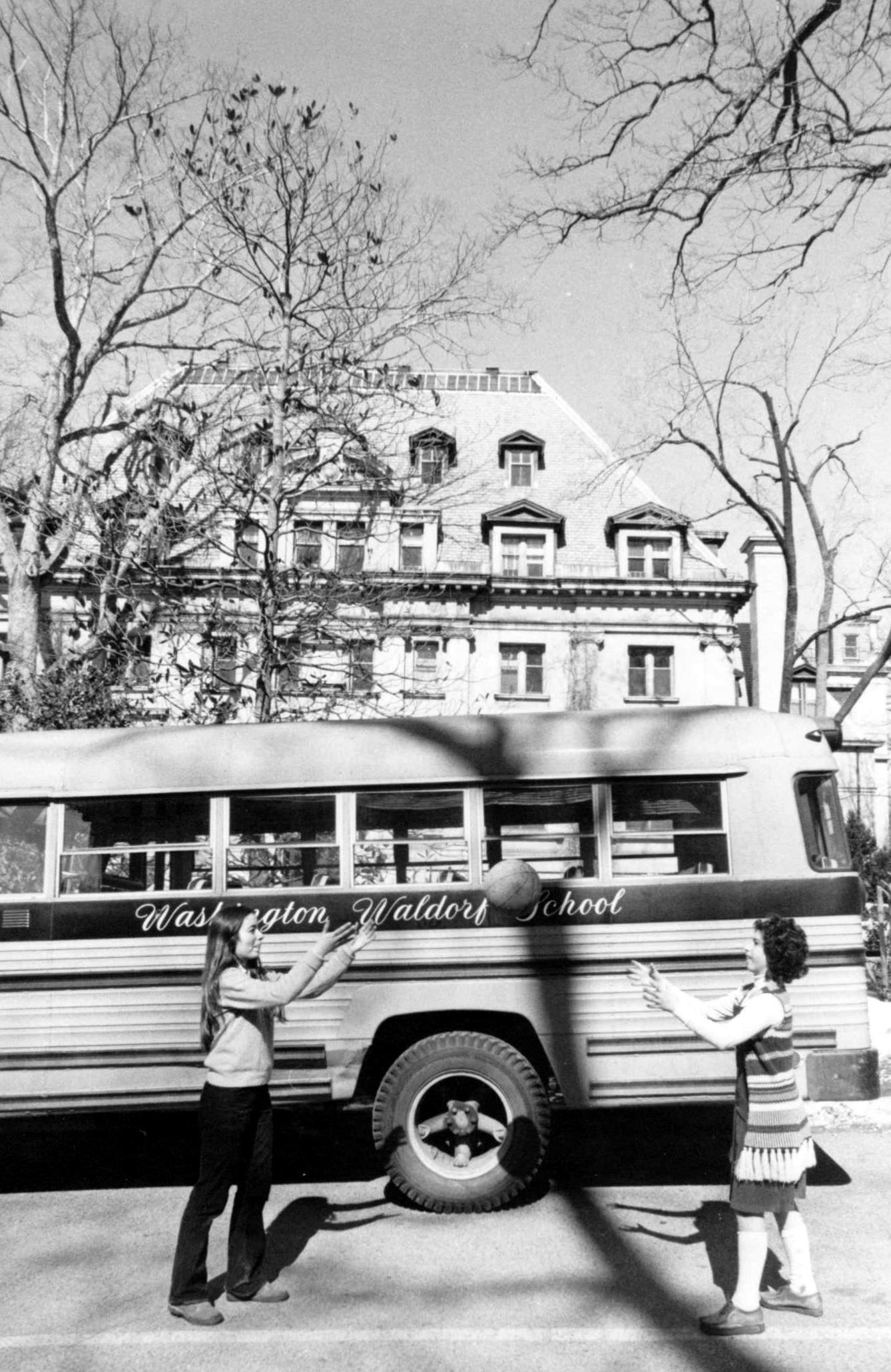 Honoring our Beginnings on the First Day of School
How serendipitous that the first day of school this year was 50 years to-the-day that our school began in a classroom on the second floor of Shepherd Park Christian Church. In the morning assembly Jennifer Page (Faculty Chair and Head of School) welcomed the students and spoke about the history of our school. The students were delighted to hear about the first class of ten first graders—Kerry, Robin, Becky, Danny, Edward, David, Michael, Guisseppe, Tony S, and Tony R (and later in the year, Fred) —and their teacher, Carl Hoffman. We were fortunate to receive a letter from Martha Kelder with her remembrances of the school opening ceremony on September 3, 1969, for which she played the flute. Jennifer read an excerpt from the letter and we were treated to a cello and flute duet just as the students were 50 years ago.
Just before dismissal students and faculty gathered on the blacktop to sing Happy Birthday to the school and enjoy cupcakes!

From Martha Kelder's remembrances of the Washington Waldorf School opening ceremony
"It was a warm, sunny September morning when we all gathered in the rented church classroom for the event. Through several tall windows, I could see many tree leaves glistening in the sunlight. On the first day of school, [the] students sat at their desks facing the front of the room. The young man who played the cello and I, sat off to the side, while in the back of the room, were a number of adults, probably parents and friends. 
The ceremony began with the sonorous sounds of flute and cello, as we played a short classical piece of music Then, Carl Hoffman, the new grade school teacher, dressed formally in a white, long-sleeved shirt and tie, stood before the gathering and began to speak with his soft German accent. As I reflect on this today, what has remained with me all these years is the essence of what he expressed; he conveyed to me a feeling for the great significance of that moment, for all those present and for all those in the years to come."
A few photos from our 50th Anniversary Picnic on September 7.